"You have to spend all of your time with them."
After her character Ziggy gave birth on the soap opera Home and Away, Sophie Dillman talked openly about working with infants on the set.
Since their characters Ziggy and Dean just welcomed a baby in scenes that have only so far shown in Australia, real-life couple Dillman and Patrick O'Connor are now portraying parents on the serial opera. In March, the UK will screen the sequences.
This couldn't be further from the truth for Dillman in real life, who told Yahoo! that she loved interacting with the several newborns that played her character's new child. Promos for forthcoming Australian episodes indicate that Ziggy will struggle to connect with the baby.
"They were extremely well-behaved, and working with infants is wonderful because you can never predict what they'll do. Therefore, you must work with them and be fully there with them at all times "explained Dillman.
"I thought our acting was excellent because having a baby crying, laughing, or pulling at you made it feel so real," the actor said.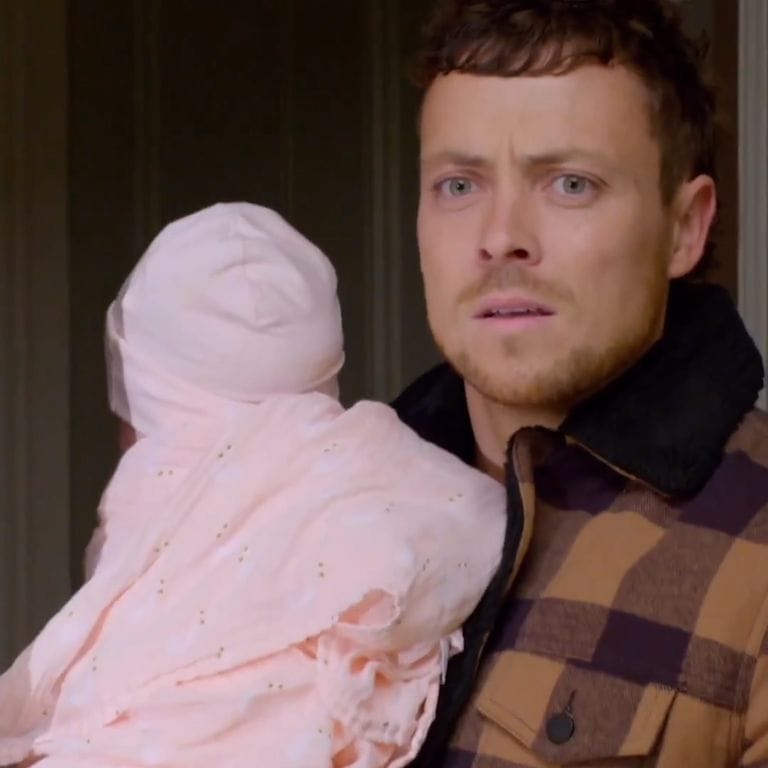 O'Connor was originally anxious to work with the newborns because they were given very, very young babies to work with, according to Dillman.
"We had like, really, really, fresh [babies] so [Patrick] was a little scared when we first started handling the kids. He may have been a little anxious about it because we had a four-week-old at the time of the birth, "said Dillman.
Dillman, however, claimed that he soon got comfortable with the job and ended up enjoying the sequences since the infants were so adorable. While they were working with the infants, their own ideas about starting a family together emerged.
"Clucky has been a part of me my entire life. Without a doubt, that. Paddy concurred. Every single one of them would arrive on stage and we would exclaim, "Oh, you're the prettiest!" before saying, "No, you're the cutest!" to the next one."