ITV's spoilers for Coronation Street this coming week reveal that Ed Bailey is finding it difficult to deal with his gambling addiction taking over his life.
Next week, Ed Baily (played by Trevor Michael Georges) on Coronation Street will continue to feel the crippling effects of his gambling addiction, which will cause him to spiral further into debt and hopelessness.
ITV has released spoilers for the show, which reveal that his father's appearance on the street only makes his issues more apparent.
Because of their tense relationship, he hasn't been anticipating Grandad Sarge's (Ram John Holder) arrival.
Ed is thrown off when he arrives earlier than planned, and this only makes him more anxious. This is especially true when his brother Ronnie (Vinta Morgan) suggests a family meal out and offers to pay the bill despite Ed's financial difficulties.
After taking out a payday loan, Ed finds himself in a tight spot and is looking through the racing pages in hopes of winning so he can get back on track.
He is secretly watching the race on his phone in the hopes that his horse will win, so he is unable to unwind and enjoy the family get-together at The Bistro.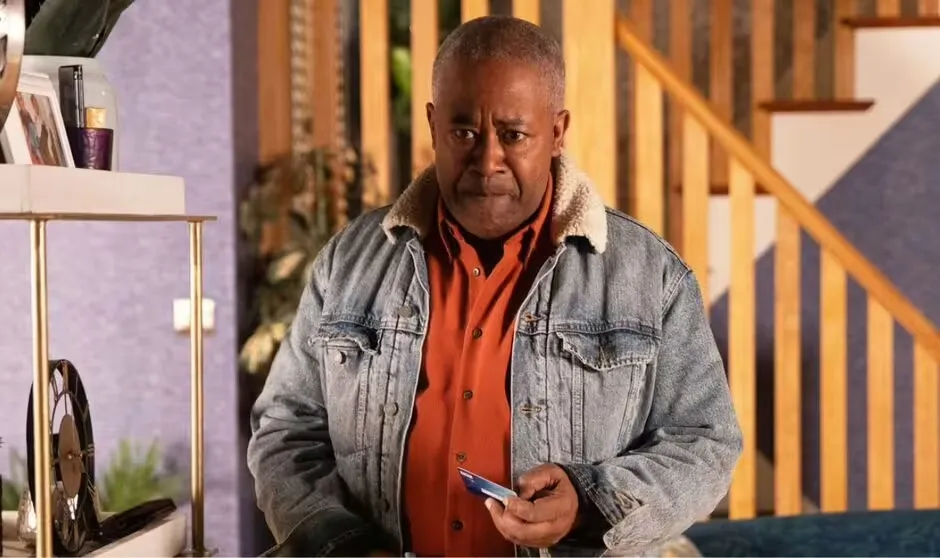 Sarge continuously taunts him about his lack of business acumen while he watches the race with anxiety.
Joel (Calum Lill), Dee-Dee's (Channique Sterling-Brown) new boyfriend, is perplexed, but she clarifies that Sarge is ignorant of the fact that Ed's gambling is the actual reason they lost their previous house. He thinks his poor business choices were the cause.
As Ronnie pays for lunch and tells Ed he can have half later, Ed loses the bet and freaks out.
Having lost all of his money due to gambling, he is compelled to confess to Tony that he is unable to pay him, as he is completely impoverished. He begs Tony to keep quiet, but will Tony comply?
Ed is not at all pleased with Sarge for having made himself at home at the Bailey residence.
His true purpose for coming eventually becomes apparent when he admits that his business is having trouble and that he needs to borrow £2,000.
As Ed becomes increasingly anxious about making another financial commitment, an unfazed Ronnie reassures him that both he and Ed can lend him the money.
Will he be able to get back on track and stop gambling once and for all before he loses everything?