The return of Dean Wicks to EastEnders has not been well received by the cast, and it appears that tensions will eventually reach a breaking point.
Following a confrontation with Colin Salmon's character George Knight, Dean Wicks (played by Matt Di Angelo) appears to be in danger of losing his life.
Viewers of EastEnders watched in shock last month as the villain returned to Walford.
He was last seen on screen in 2016 after his father Buster Briggs (Karl Howman) bought him out to never return.
Viewers of the BBC soap opera will recall that Dean caused trouble following his attempts to drown his mother Shirley Carter (Linda Henry), rape Linda Carter (Kellie Bright), and rape Roxy Mitchell (Rita Simons).
Even though the grand opening of Cindy Beale's (Michelle Collins) pie and mash shop doesn't go as planned, he is now her new business partner.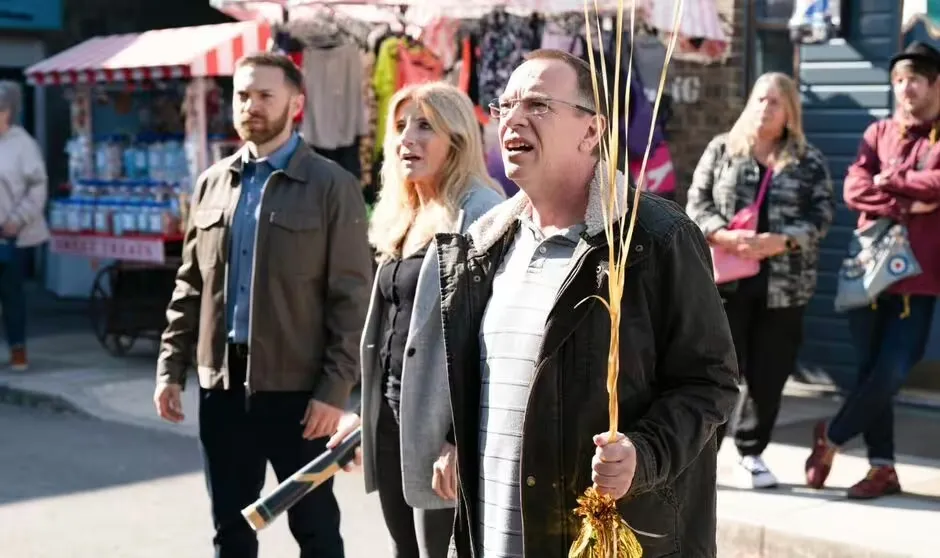 According to official spoilers, Dean will be incensed the following week when he sees the word "rapist" scrawled across the window.
Proud that Linda is the one responsible, a heated argument quickly erupts between the two of them and the Knights.
Dean says he can sue Linda for slander as a brawl breaks out in front of the public, worrying Elaine Peacock (Harriet Thorpe) and George that they might lose the pub if they go to court.
Reluctantly, Linda attempts to make peace with Dean after speaking with Jack Branning (Scott Maslen) about the incident and receiving some advice.
But when she fails to defuse the situation, Ian Beale (Adam Woodyatt) and Cindy intervene.
They fear that their business will never succeed and demand that Dean back down from Linda and the Knights.
However, Dean and George are scheduled to engage in a heated confrontation upstairs in the Vic later on.
Dean tumbles down the stairs and lies motionless at the bottom as George lashes out.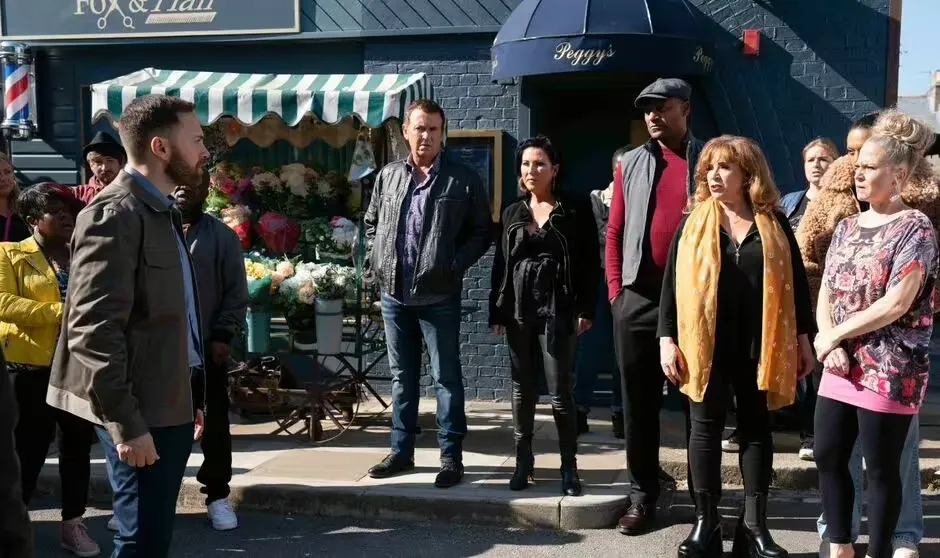 Can Dean withstand the fall? If that's the case, it appears that their conflict may get worse.
The soap opera star Matt Di Angelo said, "It feels great to be back," in reference to his return. It seems like a lifetime ago when I first started working at EastEnders nearly eighteen years ago.Since I adore the people and the show, I was overjoyed to be asked back for a third time after a seven-year absence.