It appears that in the upcoming Emmerdale episode, Aaron Dingle and Billy Fletcher's long-simmering tensions will finally explode.
Billy Fletcher from Emmerdale, played by Jay Kontzle, and Aaron Dingle, played by Danny Miller, are about to engage in a violent altercation as their ongoing rivalry escalates.
As viewers of the ITV soap opera are aware, the couple's relationship hasn't been the best since they were both incarcerated together.
Aaron still feels hurt by Billy's group's apparent predation of him while they were imprisoned.
Since his return to the village last month, Aaron has made it obvious that he wants to stir up trouble with the locals. He seems eager for a fight, and it appears that he will soon get his wish.
According to official spoilers, Aaron will take advantage of the opportunity to tease Billy during the playground dispute between the kids the following week over a fall.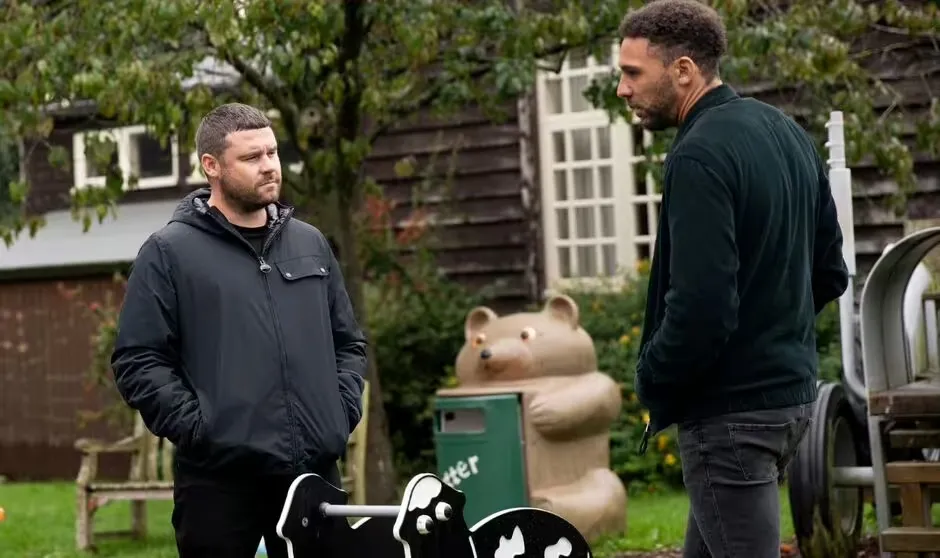 Later on, Paddy Kirk (Dominic Brunt) unintentionally tells Dawn Taylor (Olivia Bromley) about the argument.
Despite her desire to know the truth about their relationship, Gabby Thomas's (Rosie Elizabeth Bentham) planned baby shower quickly takes over her thoughts.
As this is going on, there is still friction between the two because an enraged Aaron chooses to provoke Billy in the shop once more.
A fight quickly breaks out as a result of his antics, and Dean Andrews' character Will Taylor is compelled to intervene and break it up.
Returning home battered from the bust-up, Dawn is left severely unimpressed as Billy admits he's angry he allowed Aaron to get the better of him.
It looks as though it's not just Billy's antics that are concerning Dawn as talk of pail relief drugs at an ante-natal class worries her.
As the drama is showing no signs of slowing down, it's not long before Kim Tate (Claire King) decides to get herself involved in the situation.
How does Kim plan on squashing the conflict? Or will he meddling make things worse?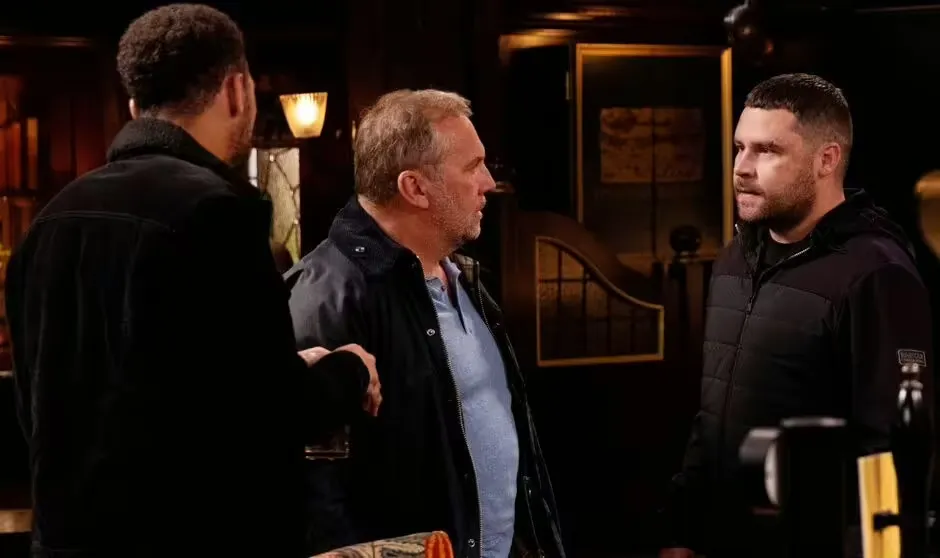 Some viewers are upset about Aaron's return to the village because he now has a new bad-boy image.
He got into a heated argument with Paddy not long after arriving and said some hurtful things about his mental state.
His new attitude hasn't impressed many fans, so the character change hasn't gone over well.
At the time, @AllThatJazz_i said: "Aaron really is vile."
With @Mel_Navanasking: "Errrm #Emmerdale, what have you done to Aaron?! No likey."