Meagher has been playing Alf Stewart for 35 years.
Today, January 17, marks the 35th anniversary of Home and Away, marking the 35th year that actor Ray Meagher has played Alf Stewart.
Since the very first episode, the actor has lived in Summer Bay, and he has no plans to leave anytime soon.
Meagher announced that he had extended his stay on the serial opera in an interview with The Sun. He said, "I signed a deal last year for another five years! I'll undoubtedly take care of that.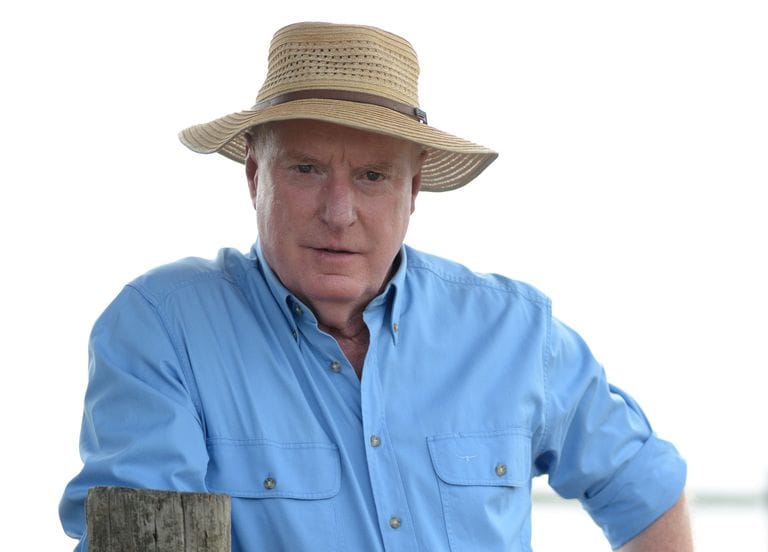 Meagher also disclosed that he only agreed to a six-month commitment as Alf back in 1988 instead of signing a two-year contract with the soap: "It seems stupid today, but I wouldn't agree to the two-year contract they wanted me to sign," he remarked.
We had completed the pilot, and since I was older and more pessimistic than the others, I honestly believed it would fail. So I thought, "You've got to be kidding!" when they said, "We're going to series and we want all the main characters to stay for two years."
"I told them there was no way I was signing for two years because it seemed like an eternity. They then attempted to convince me to sign for a year, but once more I declined. Finally, I consented to six months.
After being at home for six months, Meagher said, "I was a little charmed by that and signed for another six months. Next, they questioned, "How about another year?" Then it changed to three- and five-year contracts, and now that it's been 35 years, I'm much older.
The actor compared the actors and crew to family while stating that he would "eventually" quit the soap opera.
"More often than not, I adore it here. When Inside Soap questioned him about his future, he responded, "And a lot of that have to do with the people.
The crew, who are great, are an important component of that. It's similar like leaving one family every day to go to another one for work. In terms of a straightforward response, I'll eventually leave. When though? No one knows.