This week on Home and Away in Australia, Gabriel receives some heartbreaking news, and Rose is forced to make a decision when Mali's sister shows up in Summer Bay seeking explanations.
Mali (Kyle Shilling), a hot newcomer who last week informed Rose (Kirsty Marillier) that he had agreed to move to the bay permanently in order to take over the board shop from Dean (Patrick O'Connor), has only been on a few dates with Rose.
Mali comes from a large family that resides in Mantaray Point a few hours up the coast. He is the youngest of seven children, has many sisters and at least one brother, and is close to both his mother and grandfather.
Mali, a board-shaper, and Dean have a long history together, so it seemed fated that he would arrive in Summer Bay just as Dean was about to become a father to baby Izzy.
Mali was hesitant to accept the permanent post when it was given, but after seeing Rose turn his head, he realised there were undoubtedly benefits to relocating to the bay.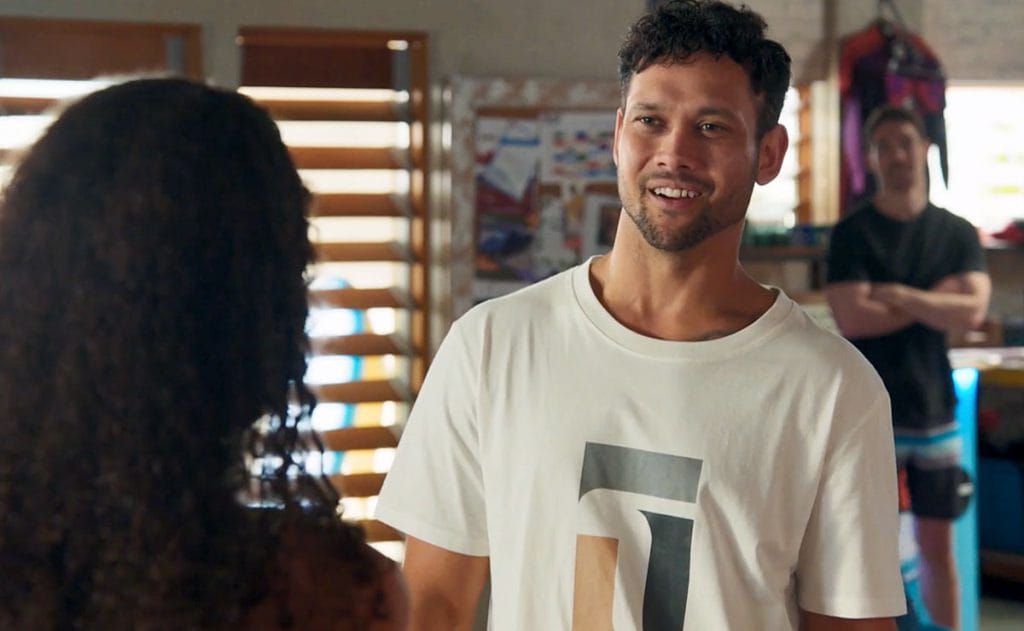 Rose and Mali's relationship hasn't been without its problems, of course. Mali was surprised to learn that Rose was a police officer after their first date and explained that his family didn't have a good reputation with the law, but Rose assured him that she was different.
The two ran into another roadblock last week when they returned to Mali's caravan for a date.
Rose left quickly, leading Mali to feel that their relationship was already finished because she was still working through her trust issues from her connection with the criminal Tex Wheeler (Lucas Linehan).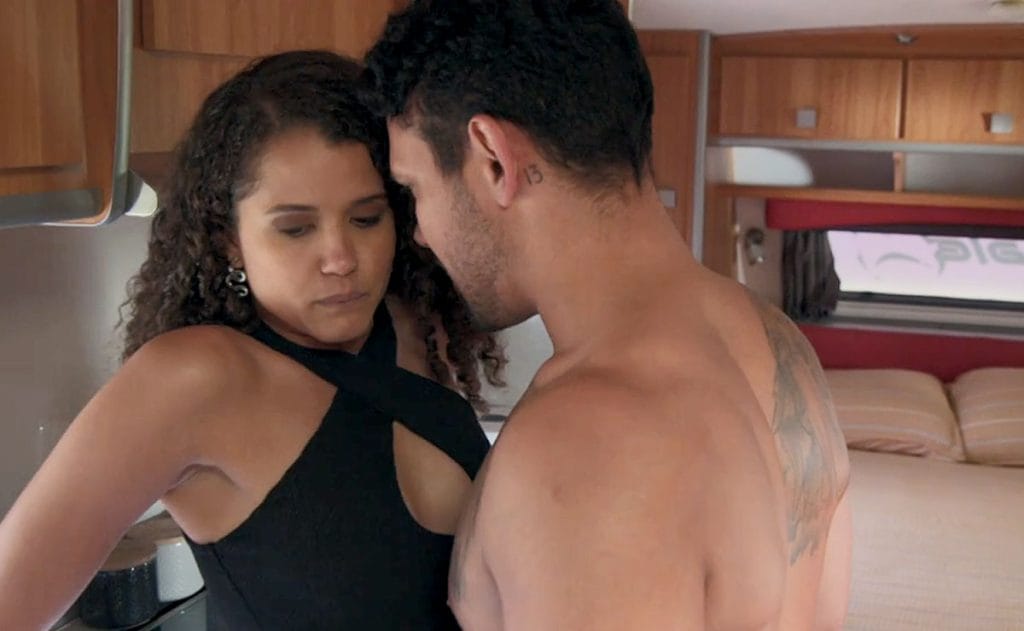 Mali is planning to spend at least the upcoming month in the bay to determine whether leaving his family and his various obligations to them is doable. Rose later reassured him that this was not the case, and the two are again back on track.
Mali claimed to have cleared everything with the family when he told Rose, but it soon becomes clear that he's not being completely truthful.
After a more fruitful morning in the caravan this week, the two are scrambling to get ready when Mali's sister Elandra (Rarriwuy Hick) shows up unexpectedly.
Elandra slams Mali as she accuses her brother of upping sticks to Summer Bay only for a fling, and an embarrassed Rose thinks the ground would just open up and swallow her.
Rose is shocked when Elandra turns to her and invites her to lunch as she makes an effort to leave quietly.
Unable to refuse, Rose goes to Salt with Elandra and says that the family in Mantaray Point wants Mali back because he abandoned them without telling them.
It clearly conflicts with what Mali told Rose, who describes the important contribution Mali is currently making to Summer Bay as a result of running a neighbourhood business and instructing residents, including her own brother Xander, how to surf (Luke Van Os).
Rose even shocks herself by admitting how she feels about Mali.
Even if they try, they can't help but be around each other since they like each other's company, Kirsty told TV Week. "Rose wants something simple and enjoyable, and Mali perfectly captures those qualities.
One thing that becomes clear as their plot develops is how indisputable their chemistry is.
Elandra has some food for thought after speaking with Rose, and when she finally runs into Mali, the two of them have a heart-to-heart as Elandra begins to suspect that perhaps moving to Summer Bay is precisely what Mali needs at this time.
Rarriway Huck, an actor best known for playing Ruby Mitchell in the prison drama Wentworth, portrays Elandra Hudson.
The darkest worries of Gabe (Akos Armont) and Mackenzie (Emily Weir) in another part of Summer Bay come true when he learns heartbreaking news concerning his health.
Xander was compelled to transport Gabe to Northern Districts Hospital after he collapsed at Salt following a mishap in the ocean last week in which Gabe was struck in the head by a surfboard.
Gabe disclosed that he had previously been diagnosed with Non-Hodgkin lymphoma, so even though Dr. Bree (Juliet Godwin) thought it was a concussion, she felt she had to err on the side of caution.
Bree organised a PET scan when his blood tests revealed some anomalies, even though he had been able to stop therapy when he entered remission a year prior.
But, Gabriel had already decided that it had returned after recognising the first time's symptoms, so he declined to go to the appointment. He refused Mac's invitation to move in with her because he didn't want her to know, but Dean confronted him and persuaded him to tell her the truth.
Dean immediately told Mac because he believed that his sister needed to know the truth. Mac then confronted Gabe as he was about to abandon her.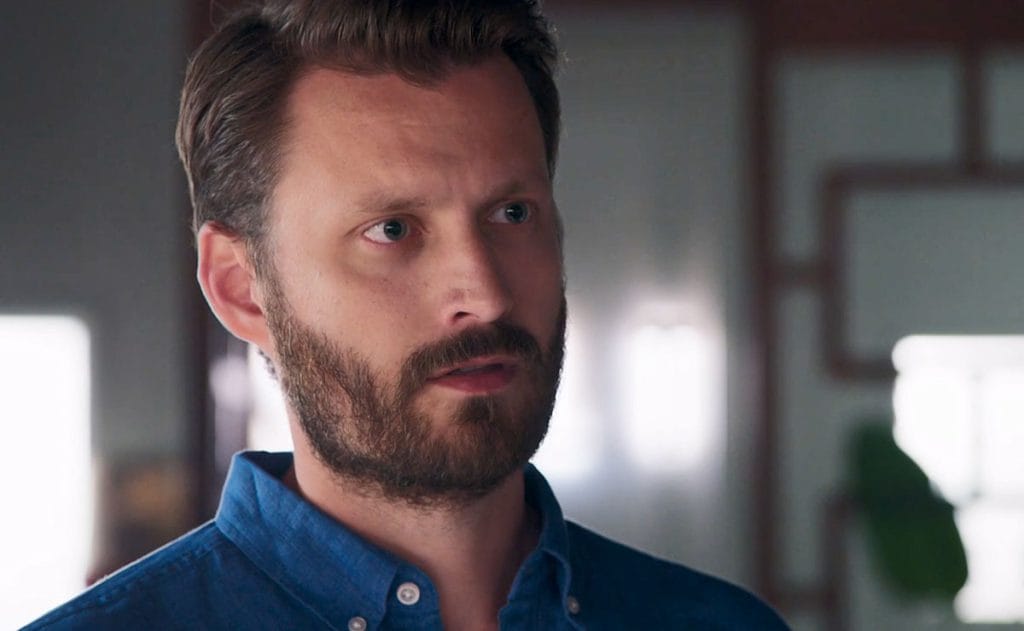 Gabe was adamant not to put Mac through any discomfort, so Mac undertook her own study since she didn't want Gabriel to lose hope. Her findings revealed that it was entirely conceivable for someone to beat the sickness twice.
According to Emily, who spoke to TV Week, "After being diagnosed, Gabe views life differently, which is why he came back to visit Mac." Gabe has had a special place in her heart forever.
Gabe finally gave in and rescheduled the appointment after Mac informed him she wanted to fight for them.
Nevertheless, when Gabe finally gets the findings this week, he is devastated to see that the cancer has spread and not simply come back.
Is Mac's most recent opportunity for happiness going to be snuffed out now that she has only recently been reunited with her previous boyfriend after four years?