Cash Newman (played by Nicholas Cartwright) is on a REVENGE mission after uncovering WHO was behind the wedding day sabotage on Home and Away (1:45pm – see our TV Guide for listings)…
Felicity Cash (Jacqui Purvis), Cash's sister, and Eden Fowler (Stephanie Panozzo), his ex-girlfriend, were nearly killed when the motorcycle gang tampered with the brakes on the truck that was transporting Felicity to her wedding.
Copper Cash chooses to meet biker gang leader Tex Wheeler (returning guest actor Lucas Linehan) in prison after learning that HE was the real target…
Tex is behind bars, but Cash has reason to believe that he somehow planned the sabotage.
But will Cash's confrontation with unruly Tex get the results he seeks?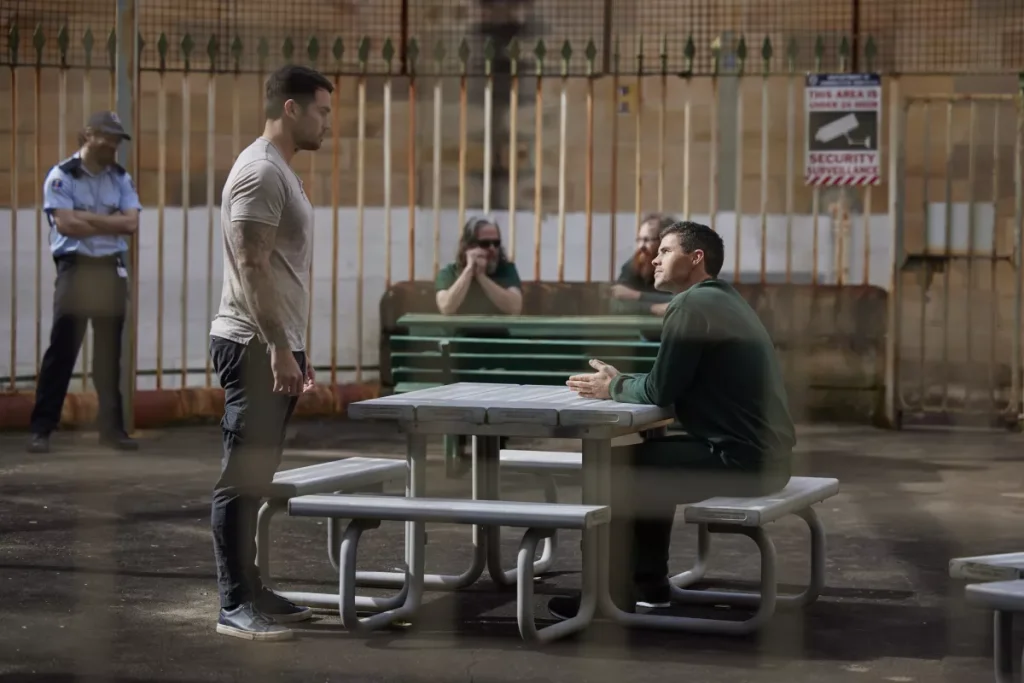 Juliet Godwin's character, Bree Cameron, is in shock after killing her abusive husband, Jacob, in self-defense.
The events that transpired between Bree and Jacob at the remote camping location continue to haunt her.
Is there a way for Bree to return to her boyfriend Remi Carter (Adam Rowland)?
After Bree and Jacob vanished from the Bay, Remi is ecstatic to learn that she is still alive.
His joy, though, could not last long as Bree pushes Remi away.
Is their brief relationship already over?
When Mackenzie Booth (Emily Weir) learns the TRUTH about why Gabriel Miller (Akos Armont) called off their engagement, she is not pleased.
Gabe offers Mackenzie a $50,000 check as an apology for letting Rick, Mackenzie's father, pay him off.
Will Gabe have a second chance if Mackenzie accepts the money?