Even though the popular Australian soap opera Home and Away has been on the air for more than 34 years, it still keeps a few secrets to preserve its enchantment. Read on if you've ever wondered what goes on at the soap's production office.
Does Summer Bay exist?
The television programme Summer Bay is fictitious, and it is recorded all across Sydney and New South Wales. North Palm Beach in Sydney is actually the show's recognisable beach. The beach, several homes, Alf's Bait Shop, and the Surf Club are just a few of the exterior and outdoor scenes that can be found in Palm Beach. On the seashore, however, it proudly proclaims Summer Bay Surf Life Saving Club, with "A Stewart" listed as a club patron. If you go to the actual surf club there, you'll see the sign for North Palm Beach Surf Lifesaving Club.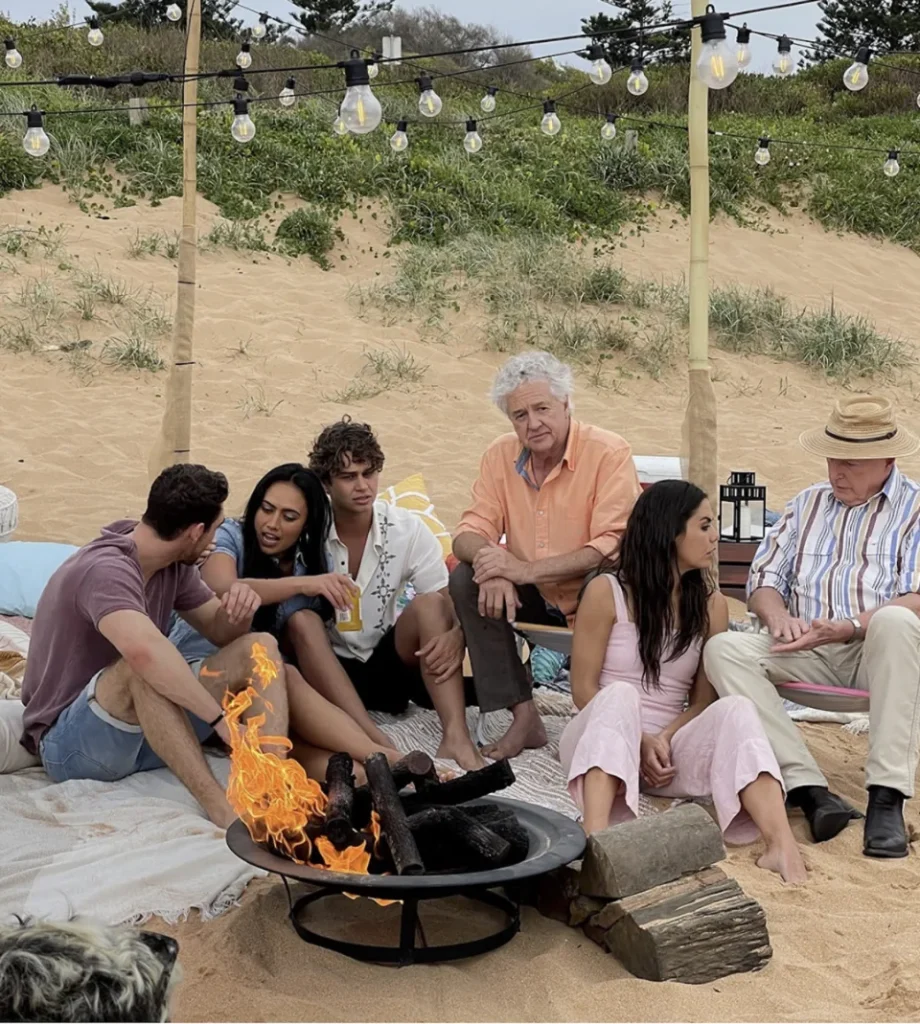 The majority of the show's interior sequences are filmed in Channel 7's Redfern studio, which has previously startled viewers. After cast member Luke Van Os posted about the sets on his TikTok account, a fan commented, "Soooo you are telling me it's not a real house?" Another admirer chimed in, "That's what I thought too, I'm stunned!"
The Caravan Park and the Stewart residence are both in Kenthurst. The Summer Bay home is interestingly the only one that has "still been seen on television since the pilot episode."
How much money are the extras on Home and Away paid?
Non-speaking extras are used to fill out scenes at the beach, at restaurants, cafes, and schools. In order to make the situation more genuine, they are frequently made to pretend to speak. Fitzy & Wippa were told by a former Home and Away extra that she makes about $350 for a 10-hour day. The $35 hourly rate is far greater than the federal minimum wage, and because extras work such long hours, they frequently receive catered meals.
How can I sign up to be a Home and Away extra?
Fans of Home and Away can work as extras on the programme by signing up with a Sydney extras agency. Since they have been providing extras to the show for years, Voom Management claims to be "constantly seeking a wide variety of actors and extras." The service claims that people of all ages and appearances are welcome.
Who has been a part of Home and Away the longest?
Despite having hundreds of characters over the years, only one has remained a part of the enduring series since it first debuted in January 1988. Alf Stewart's actor Ray Meagher appeared in the premiere episode and is still on the show more than 34 years later. In fact, he has the title of "longest serving continuous soap character on Australian TV" according to Guinness World Records.
Second on the list with more than 29 years is Lynne McGranger, who has played Irene Roberts on the show since 1993. Leah Patterson's actress Ada Nicodemou is the third longest-tenured performer. Ada has been a part of the programme for more than 22 years, beginning in March 2000.
Why is there a summer hiatus from Home and Away?
Before taking a protracted vacation for the Australian summer, Home and Away is renowned for its dramatic cliffhangers. The show typically shoots 230 episodes a year, and Channel Seven works an extremely demanding schedule, filming at least five days a week for 46 weeks out of the year. While the actors and crew receive much-needed time off over the Christmas season, fans gripe about losing their daily fix of Summer Bay. On Monday, January 9, 2023, Home and Away will return.
Why does the cast of Home and Away change so frequently?
When they first sign on with the show, the majority of Home and Away's cast members are given three-year contracts. After that, whether they continue or not depends on the writers, cast, producers, and audience. Younger stars typically don't stick around for a long time because many of them have their sights set on other performing opportunities or desire to get into Hollywood. Even if a character is killed off, the door is typically left open for them to return. Actors frequently express good memories of working on the soap opera and refer to the staff as "family."