Spoilers for UK viewers of Home and Away are below.
Next week on UK television, Remi Carter from Home and Away discusses his affections for Bree Cameron.
Remi and Bree have become close as a result of the recent weeks' support of Bree during her battle with domestic violence.
Bree makes a significant turning point in this week's episodes of Channel 5, bravely reporting her violent husband Jacob to the authorities.
Local police officer Cash Newman pledges that Jacob will no longer be permitted to contact Bree as a result of an Apprehended Violence Order (AVO) being filed against him. Jacob is now out from the area due to professional obligations.
Cash informs Bree about the problem in the episodes airing the following week by letting her know that a dishonest Jacob is pleading not guilty to the accusations.
Bree begins to worry about how Jacob may respond, but Cash advises her to call the police once more if he violates the AVO's provisions.
The next day, Jacob breaks the rules by calling Bree and asking her to give him a reason why the police were involved.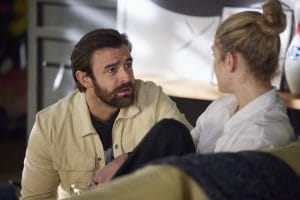 Bree is struggling to control Jacob's rage when Remi steals the phone from her and tells the bad guy to hang up.
Bree objects to Remi's intervention and claims that he doesn't understand relationships as she begins to break under the strain of Jacob's mind tricks.
Remi disputes this and confesses his love for Bree.
Bree is unsure of how to respond to Remi's remarks since, in her traumatised state, she can see parallels between Jacob's domineering behaviour and Remi's desperate attempt to protect her.
What does Remi and Bree's future hold with so many challenges preventing them from being a couple?