Sam Frost, a former star of Home and Away, recently gave her partner Jordie Hansen an up-close look at her expanding baby bulge.
In a song, the couple revealed their pregnancy in September before revealing that their first child was a boy.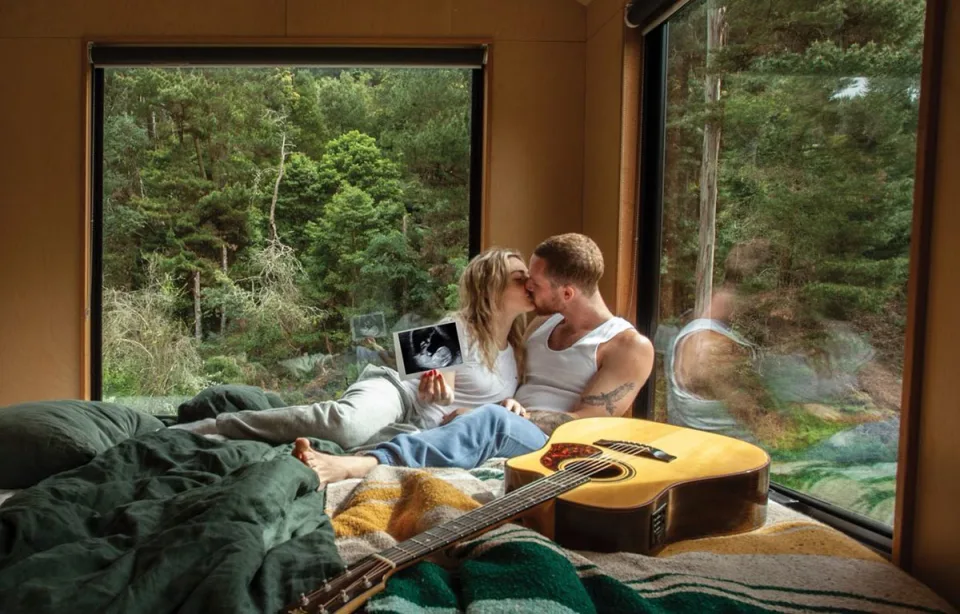 The engaged couple got to know one another through Sam's brother Alex Frost, who played on Survivor Blood v Water opposite Jordie.
On her Instagram story, Sam posted a photo of the couple cuddling in front of their bathroom mirror with the comment "26 weeks."
As he caressed Sam's growing baby belly from behind, her Survivor star fiancé didn't leave much to the imagination, sporting just a pair of black Calvin Klein underwear.
The Bachelor actress looked lovely in a tight grey tank top that displayed her expanding belly and matching black panties.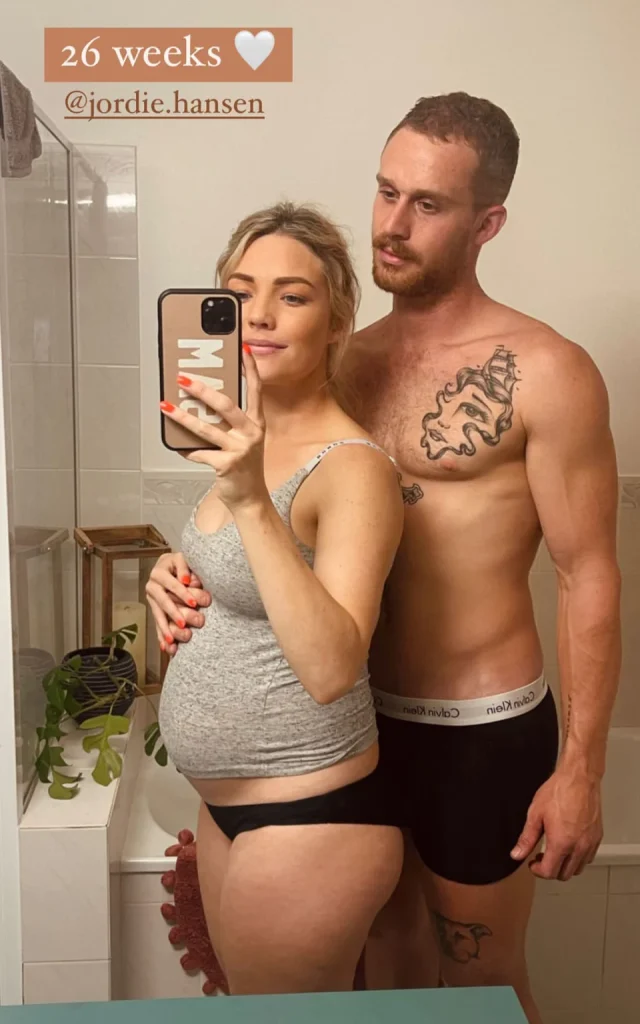 Sam previously acknowledged that her first trimester of pregnancy was "very challenging," but now that she's feeling better, the couple has begun posting more pictures of her bump. Her pregnancy updates have thrilled fans, and some of them are hoping that she'll return to Home and Away once the baby is born.
"I believe she will return" (after having bubs). Family members of Robbo are keeping her there. She didn't remain away voluntarily, someone said.
Absolutely beautiful! Pregnancy truly suits you, said a different admirer.
A third person said, "So sweet, I really adore Sam Frost, and I hope that [she] returns [to the show]."
Since the couple announced their relocation to Noosa in Queensland to raise their child, it is unlikely that Sam would reprise her role as Jasmine Delaney on the serial opera.
On Instagram, she wrote, "Jord & I have moved to Noosa, QLD." "We believed that it would be a lovely environment to raise our young son. But we'll be travelling back and forth between Sydney, Melbourne, and Adelaide to visit friends and family and squeeze in some work time.