On Monday night, Emmerdale delivered even more drama when Mackenzie Boyd announced her separation from Chloe Harris.
Following Mackenzie Boyd's (Lawrence Robb) breakup with Chloe Harris (Jessie Elland) for Charity Dingle (Emma Atkins), Emmerdale viewers appear to believe that Chloe will exact the ultimate retribution.
Mack eventually confessed to the mother of his child that he no longer wanted to be with her in scenes that aired on Monday night.
Chloe quickly questioned Mack, though, about whether Charity was the reason.
"You're doing this to me now?" Chloe spoke with emotion.
"I know it has been hard for you, these past few weeks have been hard for us both, but I am doing better."
"That's not that, at all," Mack shot back, shaking his head. That's me.
"You're splitting up with me?" Cloe enquired.
"Please tell me it's not Charity," she begged, and Mack gave a nod.
"I apologize," he said, fighting back tears. "I am so so sorry."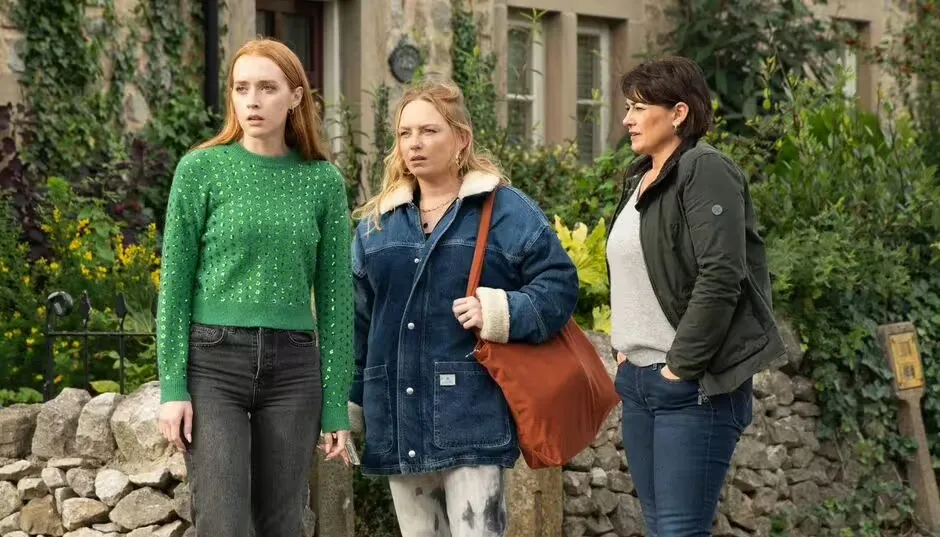 Fans discussed their predictions for the next episode on X, formerly known as Twitter, after the show.
Many people seem to believe that Chloe will kill Mack in order to exact her vengeance.
@itzzzo_ wrote: "Chloe needs to get her retribution right away. This plot has been ongoing for more than a year, and the only time it was even somewhat interesting was when all three of them made it out alive! In #Emmerdale. As in
@marilyn00940063 enquired "Is Chloe going to turn Mack in? #Emersdale.
"I'm tired of this Mack/Charity/Chloe story," continued @terrettcorey. She ought to have perished in the collision or gone on her intended revenge mission. It is a little monotonous. As in
"Bring Meena back as soon as possible so she can murder a few s***e characters and go on a killing spree. #Emmerdale," begged DebsGlynm.

One more fan postulated: "#emmerdale I hope Chloe and the baby are able to get away from Mackenzie as soon as possible."
as @griannedoherty added yet another hypothesis, stating: "Amy to kill Mac? Just wishful thinking, sadly. Still, why not? She has in fact gotten away with it in the past.
And then there's Chloe, the scorned woman and all. He promised Amy he would make Chloe happy for the rest of her life, but all he's given her is false hope since the beginning of #Emmerdale." As in