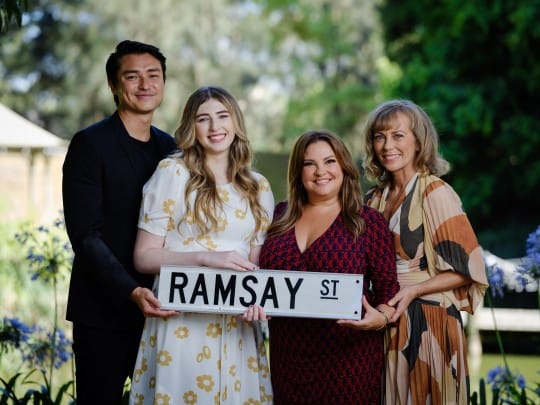 The latest season of "Neighbours" will "still be the same programme… but we will be able to make it even better," according to Alan Fletcher, who plays Dr. Karl Kennedy ".
After 37 years, the well-known Australian soap opera was cancelled in November because it was unable to find a new broadcasting partner when Channel 5 withdrew sponsorship.
But later this year, a revived series—which Alan calls "very exciting"—will return on Amazon Freevee.
Alan mentioned the "lament" that Neighbours' cancellation elicited from the public.
He stated: "Whether they watched it in the evening or in the early evening, it played a significant role in their day.
"Everyone who spoke to me claimed that we sat down to have tea and watch Neighbours at that time.
"Students at the university would watch it in the common area. In fact, they used to tell me that when Neighbours was on, some professors would just cancel all classes since no one would show up.
Mr. Fletcher also discussed what made the show so lovable and how it helped launch the careers of Margot Robbie, Guy Pearce, and Jason Donovan.
"Comedy and drama make a perfect blend in Neighbours.
"Let's face it: a lot of shows these days are dramas in their entirety. Because there is so much going on, they can be difficult to watch.
"I believe Neighbours has a sophisticated fusion of the two."