Coming up on Home and Away, Tane and Felicity make a big decision over their future.
Elsewhere, Mackenzie is rocked by another departure from someone close to her, while Justin has to deal with the shocking truth about Ava.
Here's a full collection of nine big moments.
Bree is left heartbroken again
After her experience with Jacob's kidnapping, Bree decides it's time to tell Remi the truth about her pregnancy and the fact that she doesn't know the father.
Remi tries to move on by striking up a conversation with a woman at Salt and taking her home without understanding how Bree is feeling or the reasons behind her rejection. Once they return to the Lyrik share house, things move quickly, but Remi quickly changes his mind and realizes he can't do this while he's still in love with Bree.
As she has no other way of getting home, Remi's admirer spends the night at his house. Remi offers his bedroom in exchange for a couch bed and accepts.
The following day, when Bree arrives, she sees the woman leaving Remi's house and runs off thinking the wrong thing.
Eden steps in to defend Remi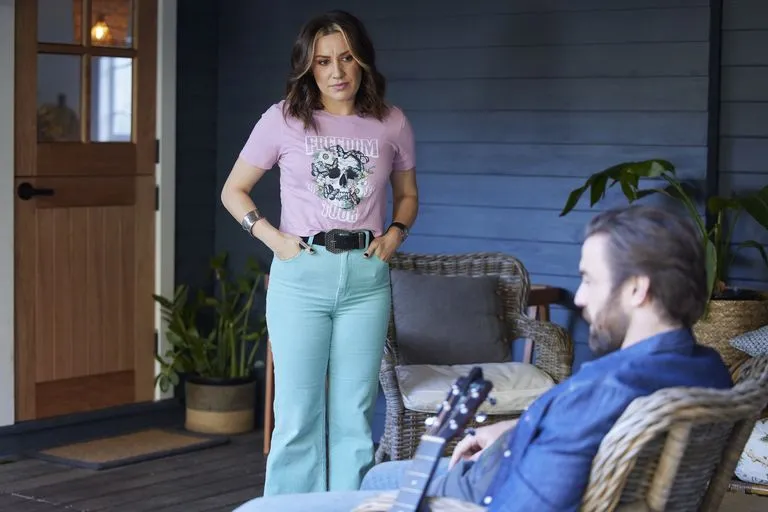 Bree decides against telling Remi the truth about the pregnancy and instead lets him know that she will never speak to him again. Remi is heartbroken that he lost another opportunity to be with Bree, but he also wonders why her mood swings are so unpredictable.
Eden asks Bree why she was so unhappy that Remi moved on after she previously cut him off and commands her to quit playing with Remi. Bree decides to have an abortion after giving her feelings some thought and realizing she isn't ready to become a mother.
Felicity proposes to Tane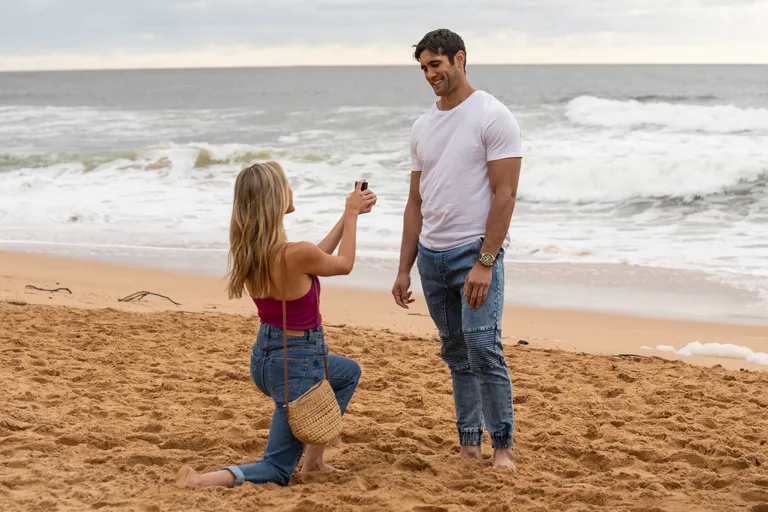 After their make-or-break journey rescued their romance, Felicity and Tane return to the Bay. Glad to be back on solid ground, Tane resolves not to upset the apple cart by bringing up the wedding once more.
On the beach, Felicity unexpectedly makes a proposal to Tane, letting him know she has other plans and is eager for them to get engaged once more. Felicity wonders if she has moved too hastily because Tane appears to be hesitant.
Tane makes a big decision
Tane explains why he's so hesitant, reminding Felicity of all the last-minute doubts she experienced when they were engaged last time. Felicity clarifies that she's certain about their future this time, so Tane puts the engagement ring on her finger.
Tane and Felicity confide in Cash and Eden about their big news, asking for their help with arranging the wedding as quickly as possible.
Roo makes a concerning discovery
Ava successfully downplayed the depth of her feelings for Theo, and she continues to act appropriately towards Justin.
When Roo decides to look into the "I 3 Theo" account that Ava created at the height of her passion, though, things start to get dicey for the teenager. When Roo discovers suggestive images of Ava wearing Theo's clothing in his bedroom, he is frightened. Leah, who is equally alarmed, hears about this revelation from her.
Leah is next to move out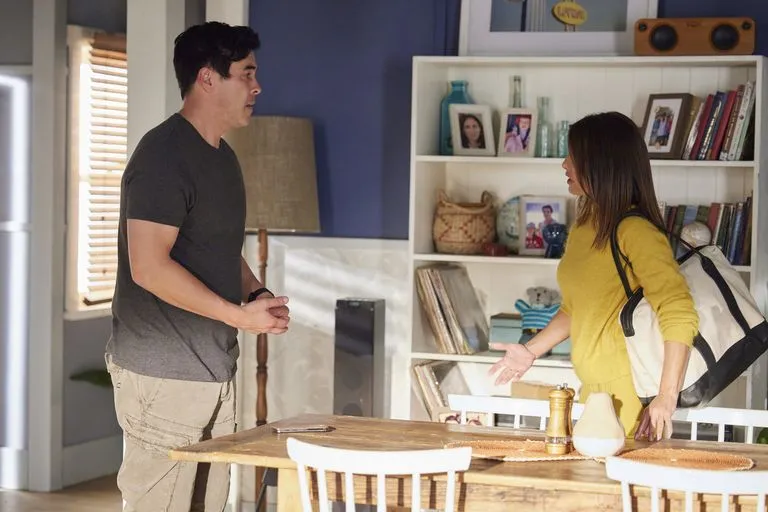 Leah alerts Justin to the images posted on Ava's social media page. When Justin learns that Ava has been lying to him for weeks, he is upset.
Leah makes the decision that Justin needs some privacy so he can raise Ava without interference from anybody else, so she packs her things and goes to be with Roo for a time. When Justin realizes that everyone has left the house due to Ava's behavior, he finds himself in a lonely situation.
Theo fears the worst over Ava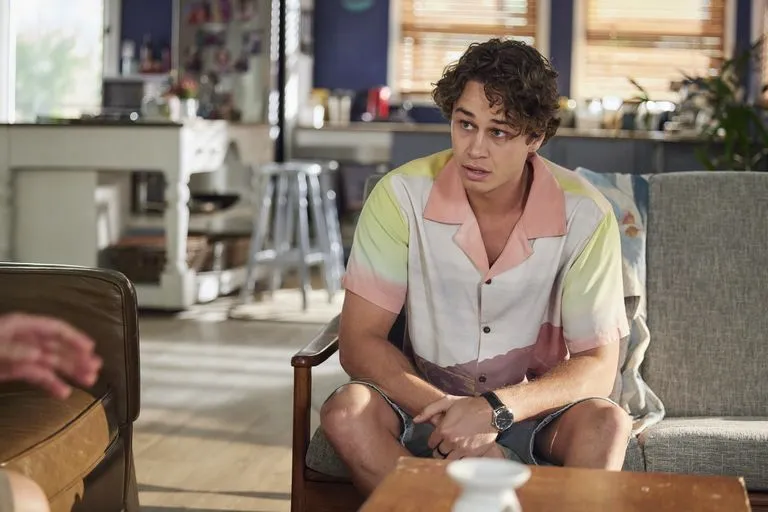 Ava is getting on Kirby's nerves, so he plainly tells her that Theo will never be interested in her. In response, Ava sent Kirby pictures of herself in Theo's room wearing his shirt.
Kirby rejects Ava's ruthless attempts to sabotage her relationship with Theo. When Theo learns about the photos, he worries that people will think he crossed a boundary with Ava and turns to Justin for assurance.
Theo feels even worse when Ava intensifies her actions by making the false claim that they are both in love, despite Justin's assurances that he is not being investigated.
Ava spirals further out of control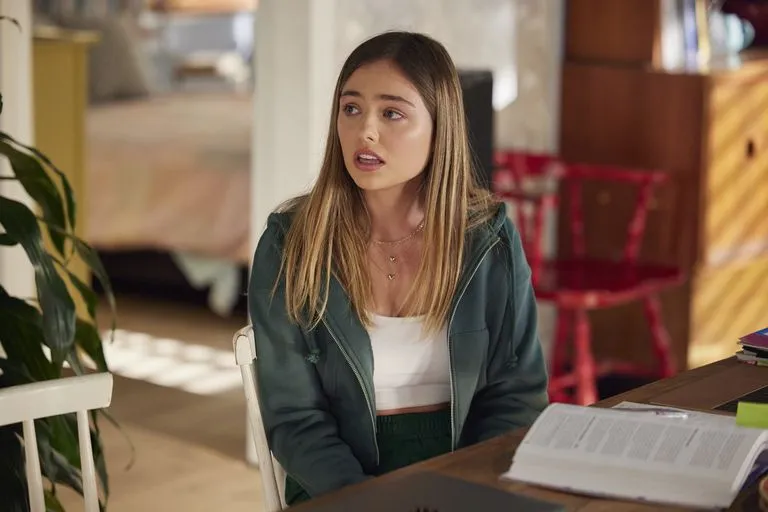 As retaliation against Kirby, Ava destroys the Lyrik share house, which worsens her bad behavior.
Theo loses it and tells Ava straight out that he has never been and never will be interested in her romantically. Ava can't take the rejection anymore, so she flees from Theo in a random man's automobile.
Gabe does a runner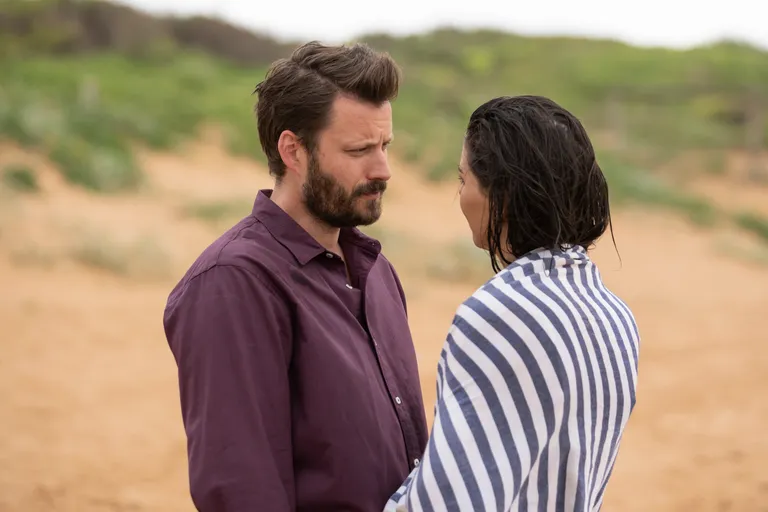 After Gabe's first day of chemotherapy, Mac stands by him but breaks down when they are alone. When Gabe sees the toll Mac's illness is having on him, he is horrified by what he sees.
Mac is shocked to learn that Gabe has abandoned her once more after he sends her on an errand. With the intention of being kind by releasing Mac, Gabe has written a message explaining his choice.
Mac confides in Mali about her latest heartbreak. She then decides that