You must keep up with all of the changes in Albert Square's life.
It's never a surprise to see a familiar face return to Albert Square after a long absence, but EastEnders has some big returns planned.
There's a lot more drama on the way for Albert Square, and it can be difficult to keep up with all the cast changes.
RadioTimes.com has compiled a handy list of who is leaving, joining, and returning to EastEnders in the coming months.
EastEnders cast 2022
The full present regular cast for EastEnders can be found below.
Gillian Taylforth as Kathy Beale
Letitia Dean as Sharon Watts
James Bye as Martin Fowler
Charlie Brooks as Janine Butcher
Steve McFadden as Phil Mitchell
Kim Medcalf as Sam Mitchell
Natalie Cassidy as Sonia Fowler
Max Bowden as Ben Mitchell
Perry Fenwick as Billy Mitchell
Jessie Wallace as Kat Moon
Rudolph Walker as Patrick Trueman
Clay Milner Russell as Bobby Beale
Lacey Turner as Stacey Slater
Gillian Wright as Jean Slater
Emma Barton as Honey Mitchell
Zaraah Abrahams as Chelsea Atkins
Diane Parish as Denise Fox
Linda Henry as Shirley Carter
Jamie Borthwick as Jay Brown
Scott Maslen as Jack Branning
Shona McGarty as Whitney Dean
Milly Zero as Dotty Cotton
Tameka Empson as Kim Fox
Danielle Harold as Lola Pearce
Kellie Bright as Linda Carter
Danny Dyer as Mick Carter
Lorraine Stanley as Karen Taylor
Clair Norris as Bernie Taylor
Tony Clay as Callum Highway
Roger Griffiths as Mitch Baker
Ricky Champ as Stuart Highway
Gurlaine Kaur Garcha as Dr Ash Kaur
Jaz Dell as Kheerat Panesar
Shiv Jalota as Vinny Panesar
Balvinder Sopal as Suki Panesar
Rose Ayling-Ellis as Frankie Lewis
James Farrar as Zack Hudson
Barbara Smith as Dana Monroe
Gwen Taylor as Vi Highway
Brian Conley as Tom "Rocky" Cotton
Ross Boatman as Harvey Monroe
Delroy Atkinson as Howie Danes
Heather Peace as Eve Unwin
Kelsey Calladine-Smith as Jada Lennox
Hersha Verity as Dr Nina Gupta
Aaron Thiara as Ravi Gulati
Ashley Byam as Finlay Baker
Matthew Morrison as Felix Baker/Tara Misu
And here are the changes to the cast coming soon…
JOINING
Freddie Slater (Bobby Brazier)
EastEnders has announced that Little Mo Slater's son, Freddie Slater, will return to the show later this year.
Bobby Brazier, the son of TV host Jeff Brazier and reality TV star Jade Goody, will play Freddie in his first acting role.
Bobby had this to say about being cast: "I'm thrilled to be joining the EastEnders cast; so far, everything has gone swimmingly. Everyone has been wonderful to me and has made settling in easier than I could have imagined.
"Stepping into the acting world has always been a dream of mine, and doing so as a Slater on EastEnders is a blessing for which I am grateful. I've enjoyed every minute of Freddie so far and can't wait to see what's next for him in Walford."
"Freddie Slater is a chaotic 18-year-old with a sensitive soul," said Chris Clenshaw, Executive Producer of EastEnders. A contemporary young man in touch with his spiritual side. He's philosophical and accepting, but he's clumsy and makes mistakes."
"Bobby is an amazing young addition to the EastEnders cast who brings heart and humility to the role of Freddie Slater and I can't wait for audiences to get to know him," Clenshaw said of the casting.
LEAVING
Stuart Highway (Ricky Champ)
When is Stuart Highway leaving? 
Stuart Highway is also set to leave EastEnders after new executive producer Chris Clenshaw reportedly wrote out actor Ricky Champ.
Stuart Highway, introduced in 2018 as Mick Carter's oldest friend and Callum Highway's older brother, initially served as a major antagonist as he campaigned to destroy the Carter family's happiness.
However, after the conclusion of this dramatic storyline, Stuart was somewhat rehabilitated as a character and began a romance with the troubled Rainie Cross, whom he later married.
The couple's desire to have a child resulted in a surrogacy plotline that coincided with Stuart's breast cancer diagnosis.
Stuart has been suffering from post-natal depression since the birth of his son Roland, and he was slow to seek treatment
his illness
Stuart recently reached a new low in his downward spiral, prompting his wife Rainie to abandon him and Walford with baby Roland.
Will Stuart be able to overcome both of his health issues?
When is Jada Lennox leaving? 
Jada was introduced in late 2021 as the mother of Sharon Watts' granddaughter Alyssa and has lived on Albert Square ever since.
Despite having found a family with Sharon, her brother Zack Hudson, and Martin Fowler, Jada will soon be leaving Walford after producer Chris Clenshaw reportedly wrote actress Kelsey Calladine-Smith out of the show.
How will Jada leave the Square, and will she be accompanied by Denny Rickman's daughter Alyssa?
Dana Monroe (Barbara Smith)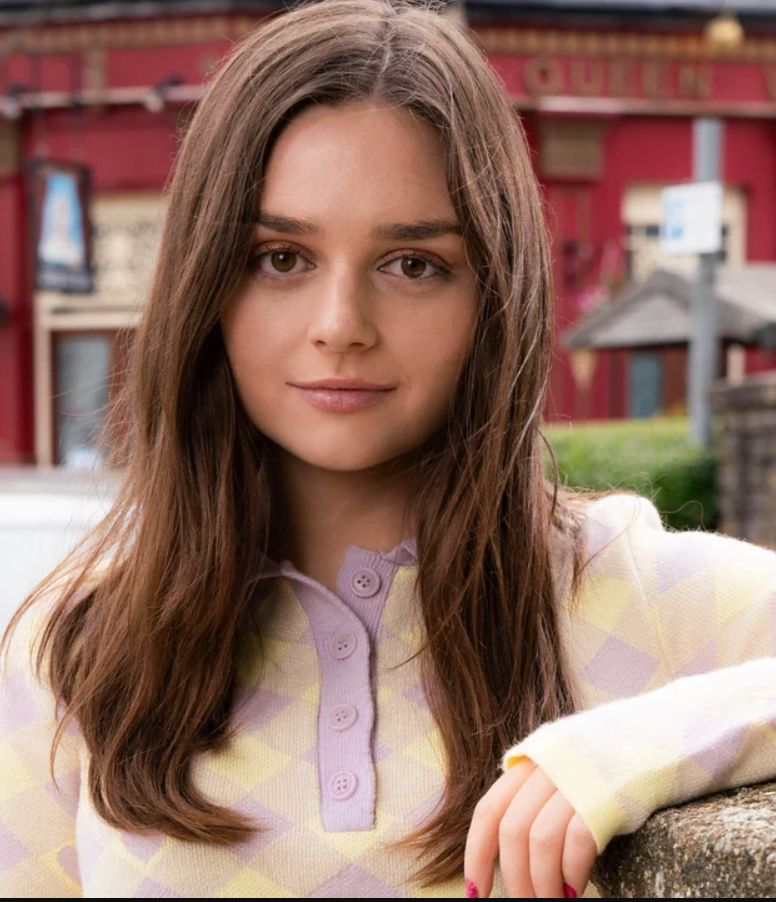 When is Dana Monroe leaving?
Bobby Beale's first love, Dana Monroe, is also set to leave Albert Square.
Dana was introduced as a guest character in April 2021 but quickly rose to prominence as Bobby's girlfriend, and her father Harvey and then brother Aaron were introduced.
Dana's storylines have included her difficult relationship with her brother Aaron, who was involved in far-right terrorist activity, in addition to her romance with Bobby.
Will Dana leave for university alone now that she has grown closer to her ex-boyfriend Bobby's brother Peter, or will she leave with Peter?
Smith told Digital Spy about her departure, "I'm feeling excited." Dana is getting the send-off she deserves, in my opinion. I believe it is past time for her to
"She spread her wings."
The actress also hinted that she would return to the role in the future, saying, "I'm just going to keep going and playing different roles." You never know because my father [Harvey] is always on the Square. We'll have to wait and see."
Frankie Lewis (Rose Ayling-Ellis)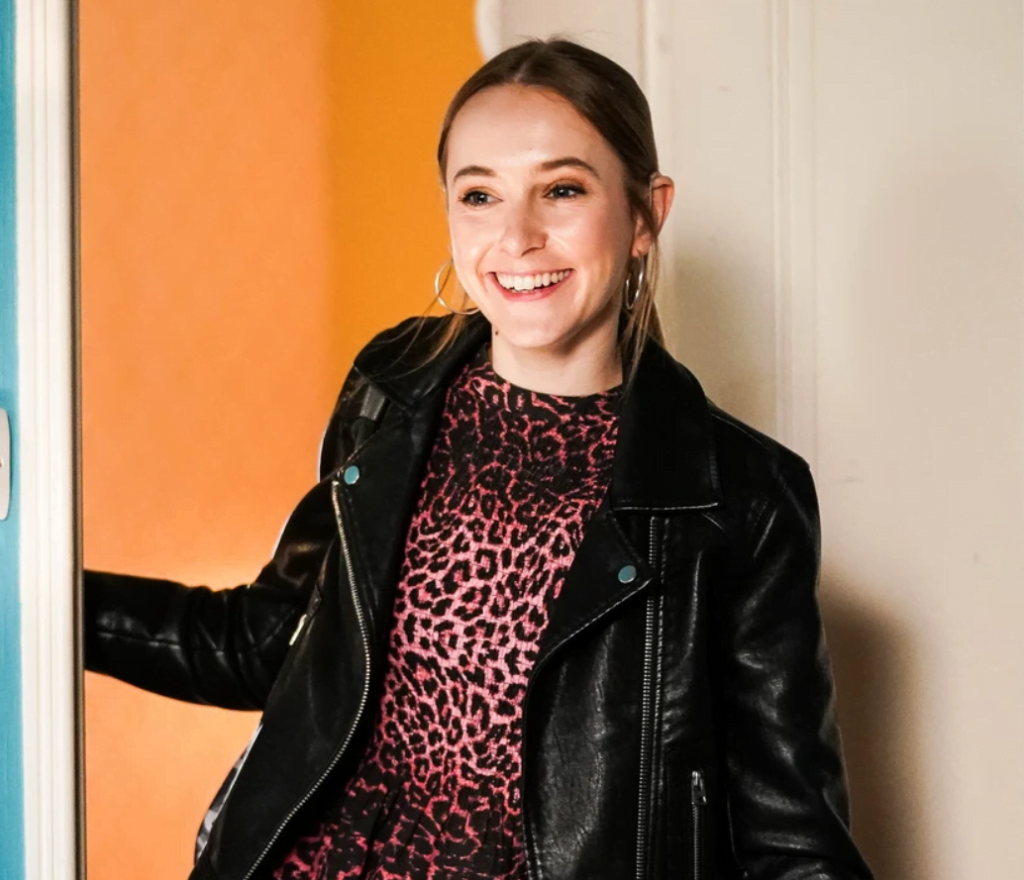 When is Frankie Lewis leaving?
Ayling-Ellis has already filmed her final scenes as Frankie, after making her debut in the soap in 2020 and later being revealed to be Mick Carter's (Danny Dyer) daughter as a result of his being a victim of child sexual abuse.
Rose stated as part of the announcement: "It's been an honor to be EastEnders' first regular deaf actor. I've enjoyed my time on the show, and Frankie has been a fantastic character to play, but it feels like the right time for me to move on, and I'm excited and ready for new challenges.
"I will always cherish my time on the show and all of the incredible people I have worked with who have helped me grow as an artist.
"I'm looking forward to seeing Frankie's exit storyline; I think it's a really important one that will hit home for a lot of people."
"I have only had the pleasure of working with Rose for a short time but she has always been an incredible asset to EastEnders; not just as a phenomenal actor, but as an amazing company member too," said executive producer Chris Clenshaw of Rose's departure.
"As a member of the Carter family, Rose has shone in significant narratives such as discovering she is Mick Carter's daughter as a result of child abuse; and she will soon tackle the critical issue of women's safety on the streets."
"We at EastEnders are incredibly proud of everything Rose has accomplished – she's a true trailblazer, to say the least."
Lola Pearce (Danielle Harold)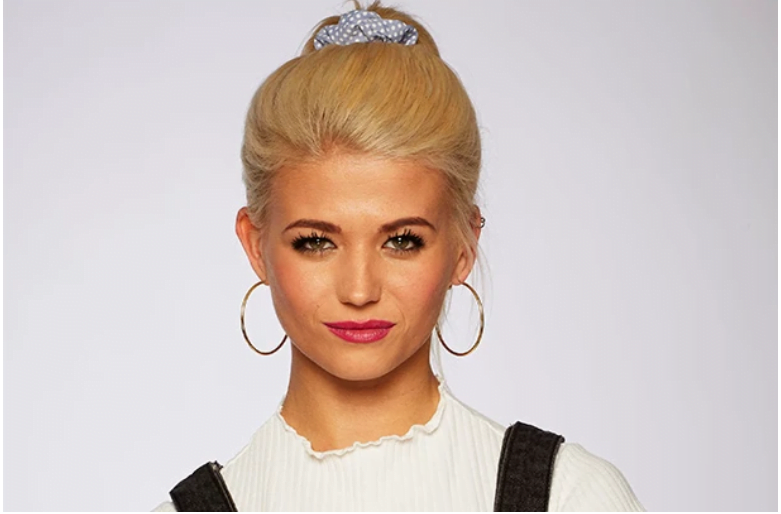 When is Lola Pearce leaving?
Danielle Harold, the actress, is said to have been fired from EastEnders after new executive producer Chris Clenshaw decided not to renew her contract.
According to The Sun, the actress was left emotional by the news, which also revealed that Lola Pearce will be killed at the end of her exit storyline, implying that the character will never return.
"Danielle was teary but was told a number of the cast were being shown the door," a source told the paper.
"However, no one else has yet received their marching orders." The rest of the cast has banded together to support her."
"She handled the news like a true pro and is eager to throw herself into the storyline," they added.
The BBC and Danielle Harold have yet to comment publicly on the news, but both have been contacted for comment.
Lola made her EastEnders debut in 2011 as Billy Mitchell's long-lost granddaughter before being fired in 2015.
The character, along with the recast Ben Mitchell (Max Bowden) and their daughter Lexi Pearce, made a comeback in 2019.
Lola's storylines have centered on her co-parenting Lexi with Ben and her doomed romances with Jay Brown and Isaac Baptiste since her return.
Fans will have to wait and see how and if Lola dies, but it has been reported that she will die after being diagnosed with a terminal brain tumor.
According to RadioTimes.com, the story will air later this year and has been planned for quite some time.
Mick Carter (Danny Dyer)
When is Mick Carter leaving?
This is the important one. Mick Carter, the landlord of Albert Square, will leave later this year after actor Danny Dyer left the soap after eight years, having debuted in late 2013.
Mick has recently gone through a tumultuous divorce from wife Linda and has grown closer to the scheming Janine Butcher. Will Mick be able to repair his relationship with his family before leaving the Square?
Danny said on their Sorted with the Dyers podcast with daughter Dani, "Let me tell you something – Mick's exit is going to be a very, very powerful thing." "I'd prefer that the door be left open, and as far as I know, it is," he said. "Who knows." If I go out there and fail miserably, I can return with my tail between my legs and say, 'Will you take me back?'"
During the same conversation, the actor denied claims that he had signed a million-pound deal with Sky.
"The big news is that I'm not renewing my contract," he explained. "That's it. That's not because I dislike anyone; I adore everyone. That position has been filled.