On EastEnders the following week, Eve will demand answers as Suki's story develops, Scarlett will consider betraying Janine, and Phil will drop a shocking bombshell on Freddie.
Here is a complete list of the 12 most important events coming up:
Suki causes concern
Suki is suddenly seen wandering through the Square in the middle of the night by Eve, who rushes her over to Ash.
They bring her to the operating room, where Ash and Eve investigate the situation.
Suki is then left alone with Dr. Nina, and her subsequent behavior continues to raise questions.
Eve demands answers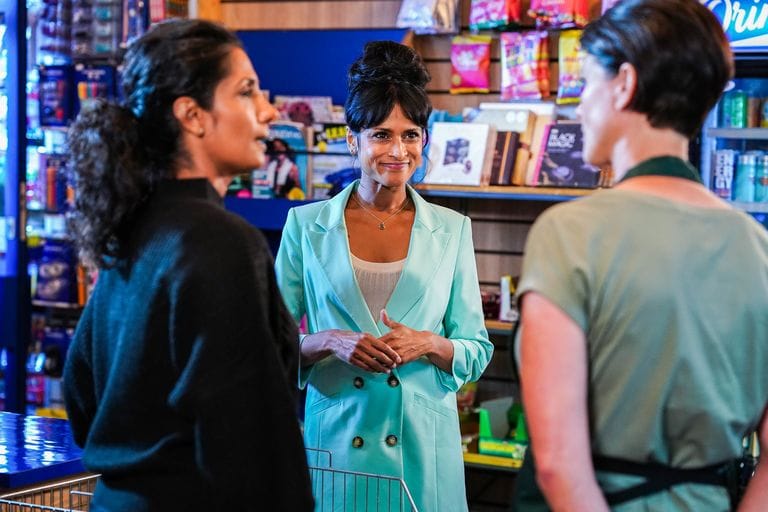 While Eve is adamant that something is wrong, Nugget informs Ravi of Suki's condition. Ravi is questioned by Kheerat after Alfie shares his confusion about what happened to his mother. Ravi then explains that Suki was merely sleepwalking.
Eve, on the other hand, is not persuaded and returns to Suki's, where she stays until she learns the truth.
Will Suki tell Eve the whole truth when she confides in her with caution about Ranveer's attempted sex assault on her?
Scarlett considers betraying Janine
Scarlett overhears Linda and Sharon talking about Janine's relationship. At The Vic, Scarlett notices Janine in the background of the damning photograph of Frankie and has an epiphany.
Scarlett discusses her fears after informing Linda that she needs to talk to her. She also muses over whether or not to be honest about what Janine did in relation to the car crash.
Scarlett rushes off as Linda quickly realizes there is more to it and presses her for details. Later, Scarlett goes back to Linda, and when Janine finds out they are together, she becomes terrified. Will Scarlett, however, be honest?
Jean and Harvey reach a decision
Stacey asks Alfie, Kat, and Kheerat to help her plan a romantic dinner for Jean and Harvey after noticing how well they are getting along.
When Harvey shows up, Alfie suggests they all stay for dinner to spare him the embarrassment of Jean being unimpressed.
Jean reprimands Stacey for interfering with her and Harvey after a strange meal. Harvey and Jean talk about Jean's future in private.
Freddie is determined to help Billy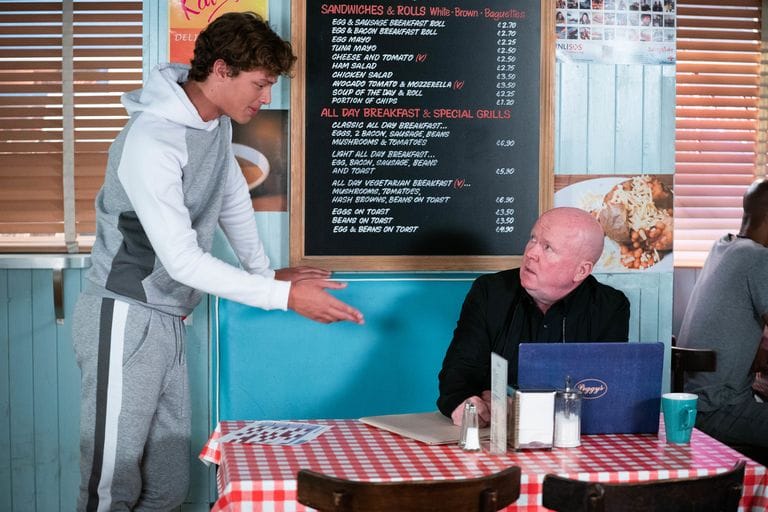 When Phil explains that he can't assist Billy in finding a better attorney, Billy becomes upset.
Because of this, Freddie is determined to find work so that he can help Billy pay for his legal expenses. He is thrilled when the chippy offers him a trial shift.
Bobby offers Freddie a permanent position after Freddie makes an impression at the chippy. While Billy and Honey are happy, Honey reminds Billy that he needs to be honest with him about his biological father.
Nugget, Denzel and Amy are in trouble
Nugget devises a plan to get money from Amy because he needs it for a school trip, but it doesn't work out as planned.
Later, an upset Jack and Howie inform Ravi that they must go to school because the kids are in trouble.
As soon as Jack, Howie, and Ravi get to the school, they start arguing over who is doing what to protect their kids. Everyone is summoned into the classroom by the teacher, who wants to know what happened.
Phil drops a bombshell on Freddie
When Freddie hears Billy's lawyer warn him that he might receive a lengthy prison sentence, he is more determined than ever to stand by Billy.
Freddie turns to Ben when Phil declines to assist, but Ben is unaware of what has already been said and agrees.
Later, after having previously warned Ben to stay away, Phil is enraged to learn from Freddie that Ben has secured Billy a solid attorney from Ritchie's firm. In a rage, Phil tells Freddie a shocking secret…
Ravi worries about Nugget
Howie informs Ravi that Nugget was in trouble last week as well, and Ravi realizes he needs to talk to his son about it.
When Nugget's headteacher shows up to discuss his bad behavior, Ravi feels more pressure.
Ravi and Suki are feeling guilty after learning how close Nugget was to Ranveer as they try to figure out what is going on.
Ravi makes a mysterious call
Ravi calls someone urgently and informs them of their issue as Suki's worrying behavior continues to raise concerns.
Later, Ravi tries to convince Suki to stick with the plan by making her feel bad for him.
Kheerat grows suspicious
Stacey is irritated when Kheerat offers to take her out on a date but forgets due to work-related distractions.
Later, Kheerat visits Nina and informs Stacey and Eve that he thinks Ranveer has vanished.
Later, Ravi persuades Vinny and Ash to join him in celebrating Nugget's birthday at the Panesars.
Kheerat declines the offer because the situation is still tense, but after hearing some wise advice from Stacey, she decides to go after all. Kheerat becomes more concerned about Ranveer's whereabouts during the meal.
Jack is uneasy over Amy's new romance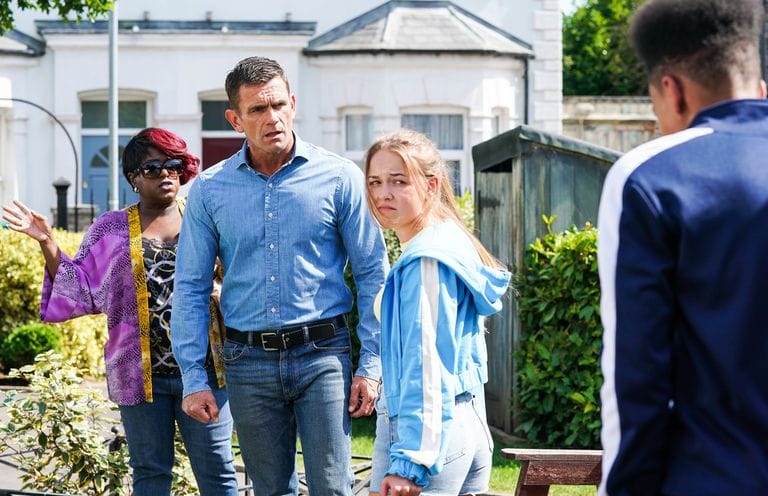 Jack is incensed when Martin informs him that he sees Amy and Denzel holding hands.
When Jack learns Denzel and Amy have been spending time alone together, he becomes even more upset, but they assure him they were simply getting ready for Nugget's birthday.
Denise, Kim, and Howie are surprised by Jack's excessive vigilance.
Hope for Ballum?
Lola notices that Callum and Ben are still in love as Lexi interviews him for a class project.
But is there any way for them to go back now?