On the ITV soap opera Coronation Street, Audrey Roberts must deliver some unsettling news to David Platt and Maria Connor.
Despite the recent loss of her son on Coronation Street, Audrey Roberts (Sue Nicholls) says it's time to go back to work.
Audrey informs David Platt (Jack P. Shepherd) and Maria Connor (Samia Longchambon) in future scenes on Coronation Street that she is selling the barbershop in order to raise the money necessary to repurchase her home.
Since she will be going back to work at the salon, one of them will have to leave and forfeit their position there.
David and Maira attempt to reason with Audrey, concerned for both their professional and personal lives.
But Audrey closes the salon doors after giving them the order to leave.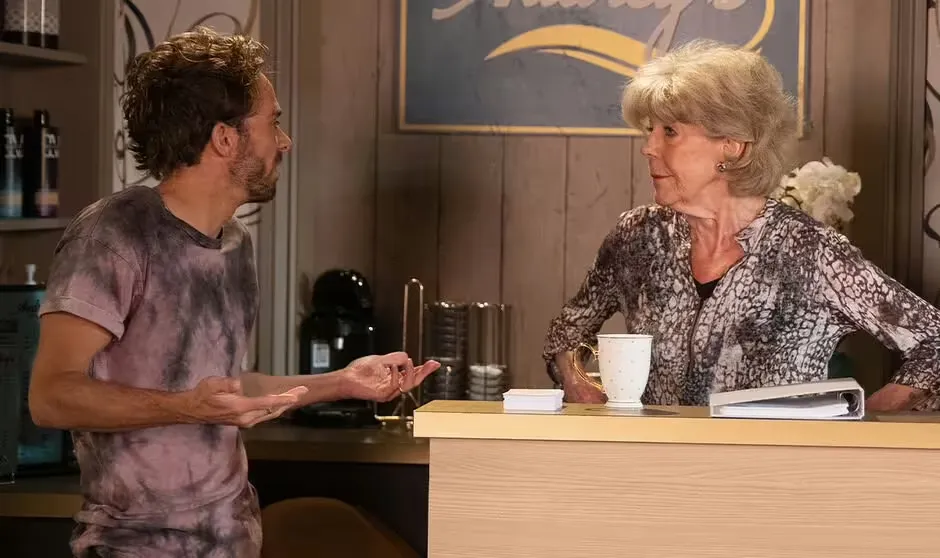 As joint salon managers, Maria and David eventually get into a fight over who gets to keep Vin Diesel the weasel, a plush animal.
Audrey orders them to stop arguing and makes a threat that if they don't stop, she will have to pick one of them to be in charge. Will she be heard by them?
Will things succeed or fail as joint managers if the two can't get along?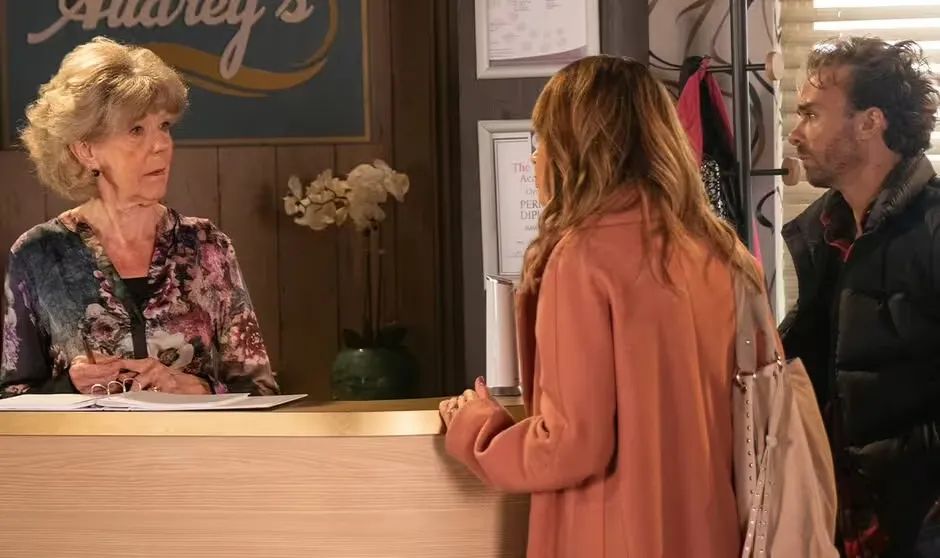 Since the death of her serial killer son Stephen Reid (Todd Boyce), Audrey has not been working.
"It's like when you watch a movie and it's the end of the film and that's that and the protagonist walks off into the sunset as the credits roll," producer Iain MacLeod recently said to The Metro.
"But soap operas, of course, never end. It goes on, and before you've even begun narrating the first film's story, you need to be envisioning the sequel."
According to him, Stephen's departure will have "wide-ranging consequences" in the future, both "emotionally and practically".