The most recent episode of Coronation Street has sparked wild speculation that Leanne Battersby might be in danger after murderer Harvey Gaskell asked her and Nick Tilsley to visit him in jail.
Will Mellor's Harvey, a villain on Coronation Street, hasn't been spotted on the streets since his prison break on Halloween last year to find Leanne (Jane Danson). Instead, Natasha Blakeman (Rachel Leskovac) was fatally shot by him. But after all the trouble he caused her family, Leanne has felt a lot safer ever since he was returned to prison.Sam Blakeman (Jude Riordan), Natasha's young son, appears to have been secretly writing to his mother's killer in search of answers. Viewers were left fearing the worst for Leanne when she realized they had received a letter from her adversary Harvey. Could Leanne die as a result of Harvey's actions?
Fans of the soap opera will recall that Harvey was after Leanna as a result of her turning police informant last year, which resulted in his arrest.
It happened at the same time that Simon Barlow, Leanne's son, joined Harvey's shady drug gang (Alex Bain).
Harvey was able to return to the Square with the sole purpose of killing Leanne when the cobbles held a Halloween event where everyone dressed up.
He killed the wrong person, though, after mistaking Natasha for her.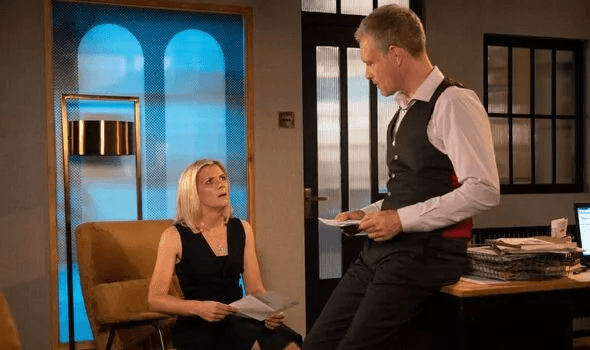 The family has made an effort to move on with their lives, but it appears that Harvey is attempting to reenter.
What does this mean for Leanne? It seems to suggest that Will might soon be playing Harvey again.
Leanne read Harvey's ominous letters and said, "I don't believe it.
Nick said, "Came this morning, one for each of us.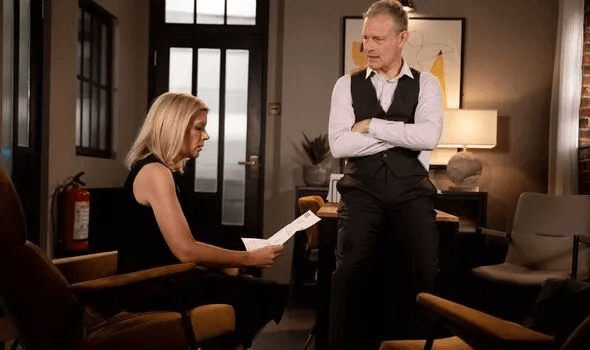 "Why does Harvey Gaskell want to see us?" Leanne asked, baffled.
She added: "Well it's the anniversary of Natasha's death next week.
"Is this some sort of sick joke, some kind of 'Remember what I did?'"
"It might be," Nick agreed. "I mean it doesn't matter, we're not going to see him, are we?"
"No, of course, we're not, as if I want to be in a room with him again," Leanne replied.
Later on though, she kept imagining that she had seen the dangerous criminal loitering around the Street.
Leanne turned away after Nick told her to stop looking out the window for any indication of him.
He made an effort to reassure her, saying, "He's not out there, he's safely banged up inside.
She said, "I'm just afraid of my own shadow right now.
"Any sudden noise makes me fear that he will break in and come get me.
"Everything just keeps spinning in my head; I think I'm going crazy.
What do you know? If only he were outside, I could ask him, "What do you really want? "
Could Leanne's wish be a hint that Harvey might show up at any time to exact revenge?
Despite being imprisoned, he still poses a threat to the person he holds responsible for his detention.
He might hire one of his connections to do the dirty work for him, or he might find a way to flee once more.
Fans of the ITV soap opera appear to believe that Leanne is in for some bad news.
"Halloween is right around the corner and Harvey is acting out Nightmare on Coronation Street in Leanne's head #Corrie," wrote Twitter user @DavidBoink. (sic)
Added by @JulianneC17: "Corrie #CoronationStreet Please send Harvey to get Leanne."
"One, two, Harvey's coming for you #Corrie," joked @VampLover27.
As @Wee Westie29 noted: "Leanne is experiencing flashbacks to the evening that Harvey attempted to murder her. Coronation Street / #Corrie
@itvcorrie."
"Halloween in two weeks, Leanne might get her comeuppance #Corrie," tweeted @DavidBoink.
Others made reference to the fact that Will is currently competing on Strictly Come Dancing, with @I am KenBarlow making the following lighthearted post: "#Corrie Leanne, I implore you not to visit Harvey. Most likely, all he wants is your Strictly vote."
Is Leanne justified in being worried, though, given that his most recent killing spree anniversary is fast approaching?