Asha Alahan of Coronation Street has been spending more time with a recent close friend, and this is beginning to cause tension in her relationship with Nina Lucas.
Fans' favorite couple on Coronation Street, Nina Lucas (played by Mollie Gallagher) and Asha Alahan (Tanisha Gorey), appear to be having problems in paradise.
Asha recently made a new friend named Isla, with whom she appears to be hanging out more frequently.
The recent scenes where Asha disclosed that she was going to meet up with her friend on the same day she agreed to do something with her girlfriend were the first to cause friction.
But Asha didn't tell Nina about the anti-spiking demonstration, so that wasn't the only thing that disturbed her.
Later in the week, the three of them go out to eat with Aadi Alahan (Adam Hussain), but Nina is obviously bored when Asha and Isla get close over work.
According to official ITV soap opera spoilers, there will likely be more drama because the couple may be in trouble.
Before supper, Asha says that she and Isla will be working on their schoolwork together for the entire day.
Nina owns up to being envious of her girlfriend for spending so much time with Isla.
Asha reassures her, though, that she should not worry because she is only friends with Isla.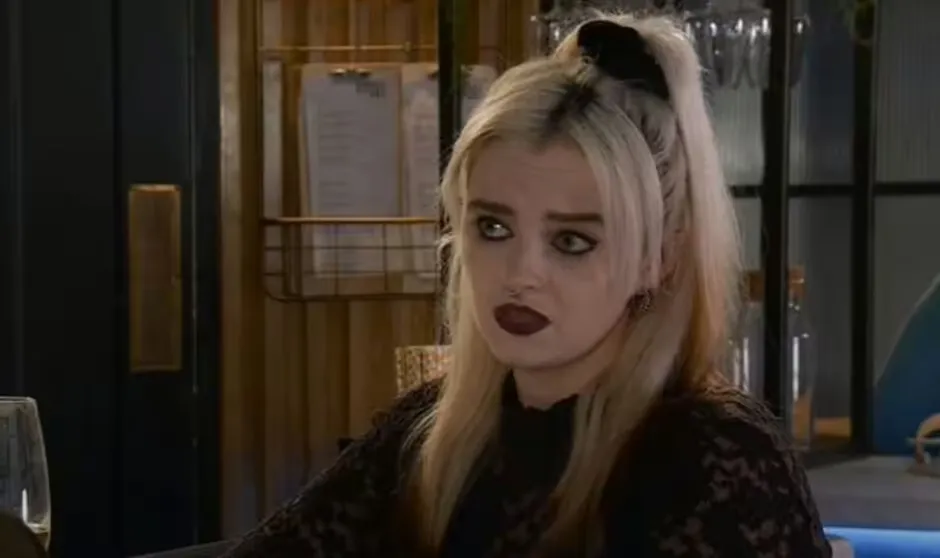 Is Asha being honest? Or is she starting to feel something for her new acquaintance?
The Alahan family is struggling romantically, and Asha is not the only one—her brother Aadi recently broke up with his girlfriend Courtney Vance (Stephanie Davis).
They made the decision to move in together to try their relationship after secretly having an affair.
But eventually, Aadi's financial situation became apparent, and Courtney returned to her husband Darren (Ryan Early).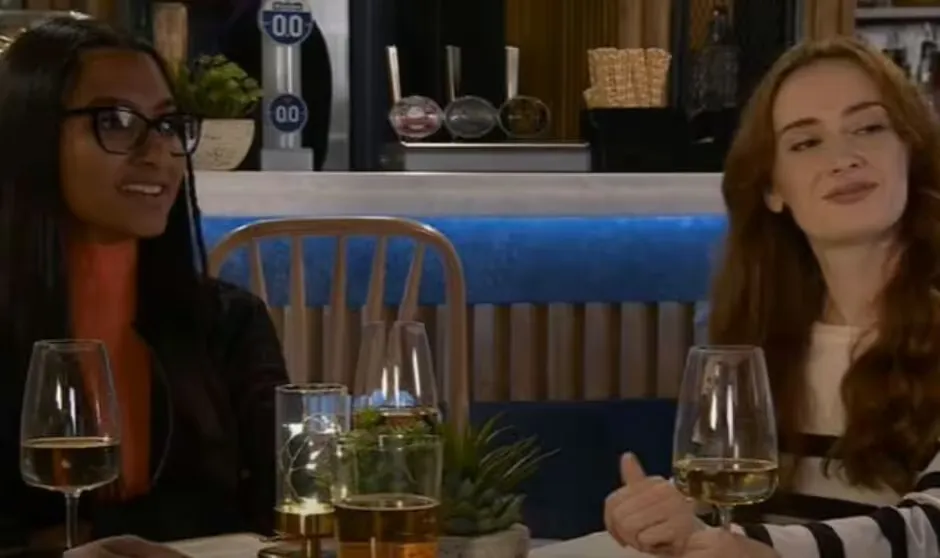 Fans seem to believe that romance between Aadi and his friend Amy Barlow (Elle Mulvaney) is in the works, so it appears as though he may have his sights set on another woman.
The soap star Elle Mulvaney said, "As viewers watching, we're all rooting for them because everyone can see that they've got a great friendship," in an interview with Digital Spy.
Their one-liners show how similar they are to each other and how much humor they have.
"The McDonalds and the Alahans are both iconic families so I think as viewers, everyone wants them to get together."