On Monday night's episode of Coronation Street, Stephen Reid killed Leo Thompkins by pushing him off a balcony and dumping his body in a trash can.
Following his dramatic exit from Coronation Street earlier this week, Joe Frost, who plays Leo Thompkins, has said an emotional farewell to the ITV soap.
On social media, Joe shared a photo of himself on set, making a peace sign to the mirror while wearing a blue, padded ITV Corrie jacket.
The performer wrote: "Oooft. Such a ride… A hellish year that started out as six weeks. A young man from the North West's dream has come true. I can't express my gratitude to the @coronationstreet team enough for allowing me to leave my mark on the cobblestones.
(This one's for you, Gran…) How is that sinkhole looking right now? Leo, Corrie, and over and out.
As one fan quickly stated in response to the picture: "You were incredible! What a performer, it hurts to see you go."
According to a different account, "So sad what happened, I really liked you in Corrie."
One more follower commented: "I'm sorry to see you go. I wish you luck in the future because you were one of my favorite characters."
Another viewer continued, saying, "So sorry to see you leave Corrie so soon, I miss you so much, and I wished that you and Jenny would have a happy ending together in Canada."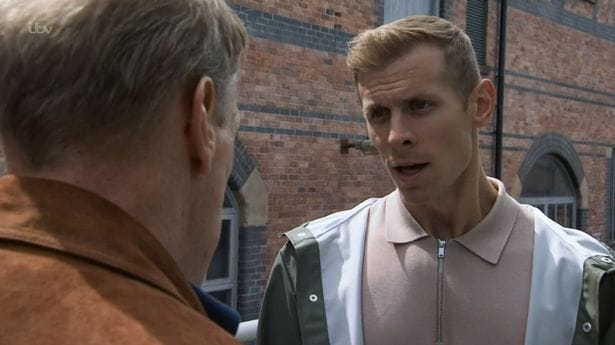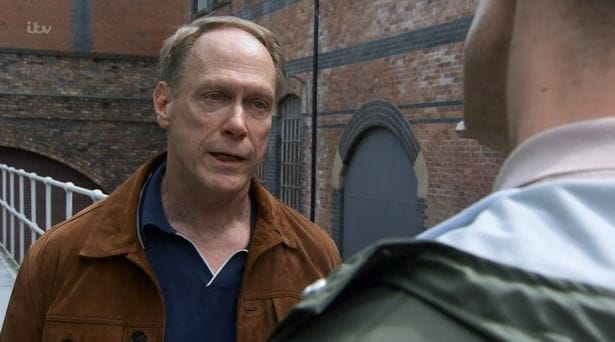 After learning that Stephen Reid had kissed his fiance Jenny Connor while she was intoxicated and that they had briefly broken up during Monday's episode, Leo was determined to show that Reid is lying.
Leo made the decision to speak with the estate agent who had been hired to appraise Audrey Roberts' home before listening in on Gabrielle's conversation.
Leo confronted Stephen on the balcony behind the Underworld factory, telling him he had heard every word and was aware of his scheme to seize Audrey's home's equity in order to pay her back.
Leo made fun of Stephen as he followed him up onto the factory gantry and threatened to alert Audrey and the police.
To which Leo reacted angrily as Stephen pushed him off the balcony and into the open trash can below, knocking him out cold.
And when Sarah Barlow came outside, things only got worse. Stephen then closed the trash can and left Leo's body inside.
Leo's death was revealed at the end of the episode as Stephen handled and disposed of the body in gruesome scenes.