When Aaron Dingle returned to the ITV soap opera Emmerdale last month, fans were ecstatic at first, but many are now beginning to have second thoughts about the character.
Emmerdale's action-packed episode from Wednesday featured physical altercations between Danny Miller's character Aaron Dingle and Jay Kontzle's character Billy Fletcher.
While Billy's partner Dawn Fletcher (Olivia Bromely) has been preoccupied with her baby shower, tensions between the two men have been growing.
In the most recent episode of the ITV soap opera, Bill was being teased by an irate Aaron in the village store.
The characters then got into a physical altercation that ended with both of them suffering cuts and bruises.
It was necessary for Will Taylor (Dean Andrews) to separate the men before any of them required medical attention.
After the vicious fight, Billy realized how angry Dawn and the kids would be to see his wounds and find out he had become violent.
As expected, Dawn was very dissatisfied when a battered Billy got home, and she was upset that he let Aaron pick a fight with him.
Following the altercation, fans took to social media to voice their displeasure with Aaron's return to the ITV soap opera.
After spending more than a year away from the Yorkshire Dales-based serial drama Emmerdale, Aaron made a comeback to the show last month.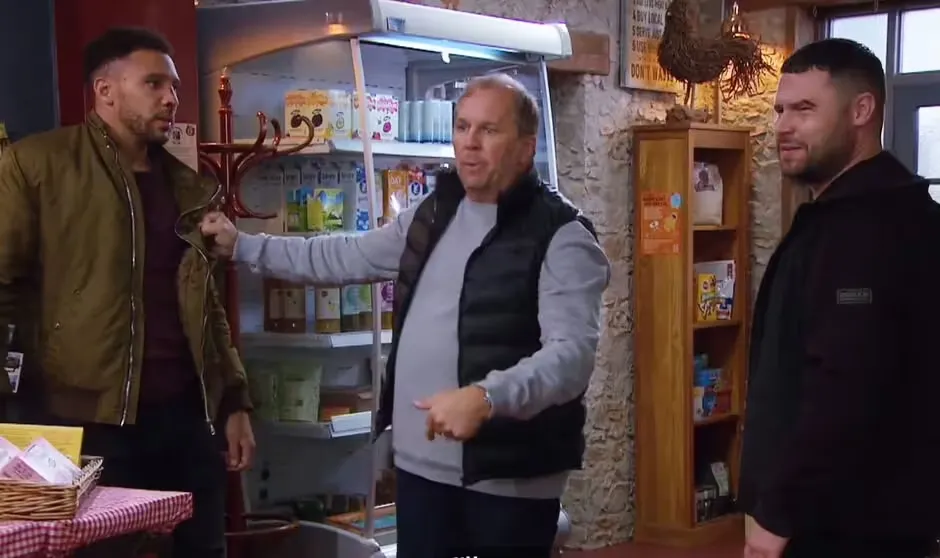 Although fans were first relieved to see him back on screen, they are now wondering why his behavior has become so erratic, and some are even advocating for the character to be removed from the show entirely.
Danni wrote on X, the former Twitter, saying, "Aaron is awful #Emmerdale."
Lee went on, "The producers really need to figure out Aaron's direction and actions because they have completely ruined the character. In #Emmerdale.
Craig said, "I have to say, I'm surprised and disappointed that Danny Miller agreed to portray Aaron like this #Emmerdale."
"I'm pretty sure Aaron is irredeemable now," remarked another admirer. dislike him #Emmerdale."
But Bethany wrote: "Aaron is not a nasty person. He is a wounded, misunderstood man who is currently engaging in some pretty heinous behavior. A distinction exists. #emmerdale."
Is Aaron "irredeemable" or is he just going through a tough moment and lashing out?