Since their time at Hartley High, these kids have advanced significantly.
We hurried home from school every afternoon to catch this popular ABC show.
It's hard to realise it's been more than 20 years since Heartbreak High first appeared on our screens. The show followed the lives of the students of Hartley High (later Hartley Heights) from 1994 to 1999 and quickly established itself as a mainstay of the time.
Ada Nicodemou, Alex Dimitriades, and Luke Jacobz all got their start on the gritty drama, and Callan Mulvey's Drazic and Lara Cox's Anita formed the ideal IT couple.
The theme song, too? After twenty years, the memory is still fresh.
But after the last school bell rung, where did the performers, who were formerly well-known to all Australian teenagers of the 1990s, end up? We have looked at what they are currently doing.
Alicia Tucker
Abi played Jodie Cooper in the show's first three seasons, rocking the quintessential grunge-chic style of the 1990s.
Image: Provided
Alicia Tucker
Before winning her present position on ABC's Playschool, she later starred in The Secret Life of Us and McLeod's Daughters.
Picture: ABC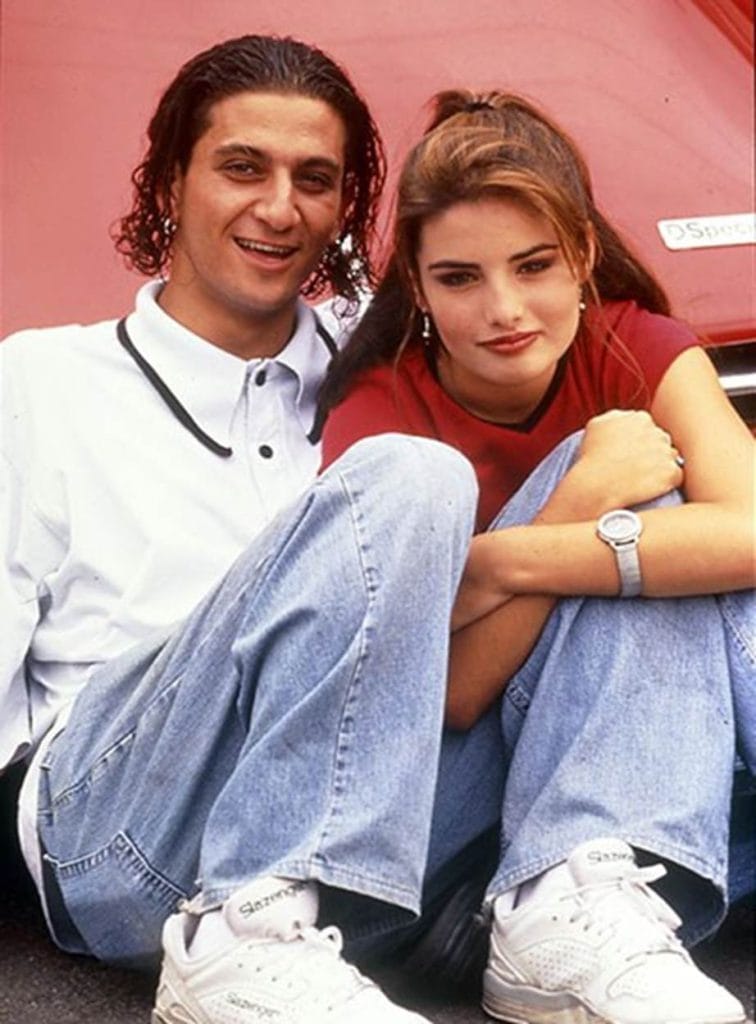 Nicodemou Ada
Ada entered the world of acting for the first time with Heartbreak High. From the first through the fifth seasons, she appeared as Kat on occasion.
Nicodemou Ada
Ada now portrays Leah, a beloved Home And Away character, after leaving the programme. She has held the position for more than 20 years!
Bauer Syndication, the photo
Dimitriades, Alex
Alongside Claudia Karvan, Alex made his acting debut in The Heartbreak Kid. He then landed a brief role in the spin-off series.
Image: Provided
Dimitriades, Alex
Since his unfortunate passing on Heartbreak High, Alex has gone on to appear in other Australian television programmes and movies. Alongside fellow Australian Patrick Brammall, he co-starred in the films Ruben Guthie and The Principal for SBS (pictured). The Cry and the Netflix thriller Tidelands, which he co-starred in with Elsa Pataky, are among Alex's most recent appearances.
Picture: SBS
Toby Mulvey
Callan made his acting debut as the tough character Drazic. He started in season five and stayed till the show was cancelled after season seven. In a February 2020 interview with The Guardian, Callan called the popularity he attained during the height of the programme "crazy" but "wonderful."
Picture: ABC
Toby Mulvey
With parts in the blockbuster films Captain America: The Winter Soldier, Batman v Superman: Dawn of Justice, and Avengers Endgame, the New Zealand-born actor has begun pursuing his Hollywood goals. He has also continued to dabble in local productions, appearing in Rush, Home and Away, and Bikie Wars: Brothers in Arms.
Photo by Bauer Syndication/TV Week
Taylor, Jeremy Lindsay
Kurt Peterson, a student, was Jeremy's on-screen persona from 1998 until the show's conclusion.
Picture: ABC
Taylor, Jeremy Lindsay
Since then, he has appeared in Offspring, Sea Patrol, and Puberty Blues. In Home And Away, Jeremy also portrayed Detective Dylan Carter. Jeremy co-starred in the 2011 film Underbelly: Razor with Rel Hunt, another Heartbreak High alum. On Playing For Keeps, he played Brian Rickards, one of his most recent roles.
Image: Seven Channel
Hicks, Katherine
Even though Katherine only appeared in the final nine episodes of the series, Tess had a significant impact.
Picture: ABC
Hicks, Katherine
Heidi Wilson in Rescue Special Ops and Sam MacKenzie in Winners & Losers are two of the actress' most recent roles.
TV WEEK/Bauer Syndication, in the picture
John Jacobz
Luke had a brief spell at Hartley Heights as well. In the last season, he appeared as Zac Croft.
Picture: ABC
John Jacobz
Luke is currently well-known for playing the policeman Angelo in the television series Home and Away and for hosting The X-Factor from 2010 to 2015. When the actor participated on I'm A Celebrity… Get Me Out of Here! in 2019, he gained new admirers and displayed a vulnerable side of himself. The actor went back to Summer Bay in August 2020 to play Angelo for another three months.
Picture: Getty