On today's episode of Home and Away, Nicholas Cartwright's character Cash Newman is conflicted about his foster father Gary visiting him (1:45pm – see our TV Guide for listings).
Although he is eager to visit Gary (Peter Phelps, Sons & Daughters, The Flying Doctors, Police Rescue), he is concerned about his sister Felicity's (Jacqui Purvis) reaction when she learns that he has defied her wishes and gotten in touch with Gary.
Cash treats Gary to breakfast at the Diner as an unaware Felicity becomes enthusiastic about sending out the wedding invites for her and Tane Parata's (Ethan Browne) Big Day.
Cash says that while Gary is in town, he should try to mend his connection with Felicity.
Felicity has never been Gary's biggest admirer, so he is hesitant.
What makes the situation different now?
Cash is still holding out hope that Felicity will reconcile with Gary and extend an invitation to the wedding.
But what will happen when the future bride enters the Parata residence and discovers Gary waiting for her in the living room?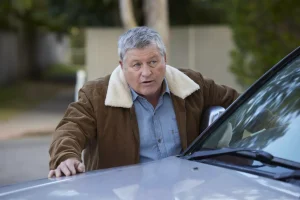 Kirsty Marillier's character Rose Delaney once more intrudes on her brother Xander's (Luke Van Os) romantic life.
When Rose returns to their shared flat, she hears Xander's bedroom, where he's having a great time with Stacey Collingwood, laughing (Maleeka Gasbarri).
Rose offers to disappear because she knows better than to hang around the scene for too long.
But Xander is in for an SURPRISE when he extends an invitation to Stacey to spend a cosy night in at the flat.
Stacey has different ideas, and they involve another guy!
Stacey enjoys dating several individuals at once and is not interested in monogamy.
Stacey would like to see Xander again if he is okay with it.
Xander must decide whether or not he is truly ready for non-monogamous dating.