Amelia Spencer, a pregnant woman from Emmerdale, is about to learn that her father, Dan Spencer, made Noah Dingle break up with her. yzee.uk has a new theory that Amelia might act rashly once she learns the truth.
Noah Dingle (Jack Downham) has been Amelia Spencer's (Daisy Campbell's) support system throughout her pregnancy. However, when Noah abruptly broke up with her on Emmerdale, the teen was left feeling terribly hurt. When Amelia discovers her father Dan Spencer (Liam Fox) was responsible for her heartbreak, how will she react?
When Noah made the decision to support her, Amelia was able to begin dealing with her pregnancy more effectively.
Since being released from prison, Noah has changed, and he apologized to Amelia for hurting her feelings after previously rejecting her.
Dan is one of many villagers who worries Noah will always be a stalker.
Dan was eventually unimpressed and forced Noah to end things with his daughter because he was suspicious of his true motives.
Dan is perplexed in upcoming scenes when Harriet Finch (Katherine Dow Blyton) begins to flirt with him.
Since she recently turned down his advances, he is left wondering and perplexed by her recent romantic U-turn.
Dan is surprised when Harriet commits to a relationship with him after she speaks with Faith Dingle (Sally Dexter), who is present when Harriet kisses a smitten Dan.
Amelia is happy for her dad and Harriet, but when she thinks of Noah, she is suddenly very sad.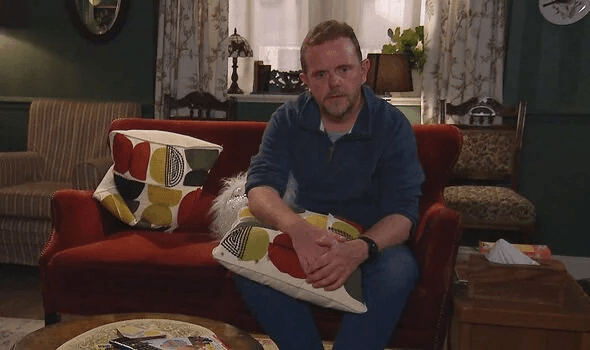 As soon as she learns that her father forced Noah to break up with her, she explodes.
When the teen decides to leave his home, Dan is fully aware of his mistakes and apologizes to Amelia for what he did.
Later, after promising to be the person Amelia and her unborn child need, Noah gives her a passionate kiss.
When he sees Amelia and Noah together, Dan is incensed, but his rage only pushes her away more.
When he realizes he has blown everything with his daughter, he begins to feel terrible.
Amelia is bound to feel a mix of rage and sadness towards Dan because she is pregnant and counting down the days until her baby is born.
Could Noah convince her that Dan doesn't care about her or the baby in upcoming scenes so that she kills him?
If Amelia decided to commit murder, she would have to leave the village because there is a good chance she would be apprehended if she stayed in the Dales.
After hearing her father's side of the story, she might decide to forgive him for forcing Noah to break off his relationship with her rather than murdering her family.
Amelia will be featured in a significant storyline in October as part of the soap opera's 50th anniversary, Emmerdale executives have hinted.
Amelia is due soon; whether or not the baby is born during the 50th anniversary month, we obviously aren't going to say, but Amelia does play a very big part in the storm when she needs to be found because she is stuck on her own, according to producer Jane Hudson, who spoke to yzee.uk.
She does have a significant role, but you'll just have to wait.