Next week, when Amelia Spencer's pregnancy is finally confirmed and he witnesses her cuddling up to Noah Dingle after going for her first scan, Dan Spencer of Emmerdale is struck speechless.
Fans of Emmerdale have been trying to identify the father of Amelia Spencer's child for a few weeks, and next week's spoilers suggest that the town will learn about her pregnancy.
When Noah Dingle asks Amelia if he can go with her to the initial ultrasound scan the next week, she feels hesitant.
The sonographer turns the screen so Amelia can see the ultrasound of her baby as they arrive at the hospital, leaving her speechless and relieved. The two appear to be a typical, content couple in the scanning chamber.
The romance between Noah and Amelia is growing, but Harriet is taken aback when she sees them sharing a kiss in the village.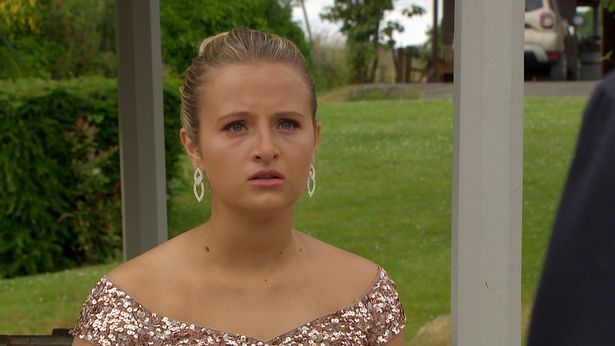 She and Dan overcompensate when Amelia receives unfavorable exam results the following day.
As they discuss the situation, Harriet tells Dan that she observed Amelia kissing Noah, which astounded him.
Sam is placing flowers on Alice's grave in the cemetery while Lydia is observing. However, they are both preoccupied when shouting breaks out in the distance, which causes tensions to further increase.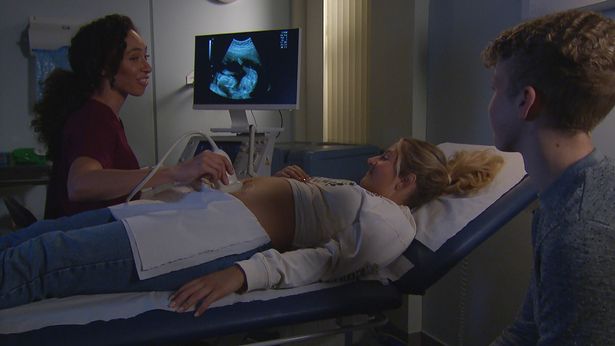 As more people gather around Dan's argument, the news that Amelia is pregnant greatly shocks the community.
While this is going on, Bob must physically stop Dan from attacking Noah.
Will the baby's paternity finally be revealed, though?
Fans have been speculating about who the father may be, with suggestions ranging from Heath Hope to Samson Dingle.
Since they are the same age, Heath—who hasn't been seen on TV in a while—could be responsible for Amelia's unexpected pregnancy.
One fan wrote on Facebook to share their theories: "I believe Heath is the father. He hasn't had a compelling plot."
One person wrote: "I'm going to completely out there and declare Heath the dad because it's too clear to be Noah."
Another person on social media commented, "I'm saying either Heath or Arthur is the dad [100%] and I'm going considerably more towards Heath."
"Amelia pregnant, my money on Samson," reasoned a fourth.
While another said: "Got to be Samson surely?"