Next week on Home and Away in the UK, Nikau will have to deal with Dean's wrath while Rose discovers Tex's real identity as the bikies put their gym plan into action.
When Rose first met Tex (Lucas Linehan) a few weeks ago, it served as a helpful diversion from her feelings for Cash (Nicholas Cartwright), the boyfriend of Rose's stepsister Jasmine (Sam Frost).
Rose had no idea that Tex was leading a double life, though. Tex, a Death Adders biker, was actually sent to Summer Bay to investigate the Parata family.
It turned out that the armed robbery against the gang, for which the recently deceased Ari (Rob Kipa-Williams) had previously served time in prison.
The gang leader Marty (Ben Wood) has decided that the new owner Tane (Ethan Browne) must be the one to pay it back, and he'll do so by allowing a gang member to work there in order to launder money through the business. The money was later used by Ari and Mia (Anna Samson) to purchase the gym.
Tane sent Ari's stepdaughter Chloe (Sam Barrett) to live in New Zealand for her protection as threats against the family increased in an effort to get him to comply, and he soon understood why Tex was so sure of himself.
After seeing Tex kissing Rose, he said to Felicity (Jacqui Purvis), "I guess we know why he's not scared of cops." He is having sex with one.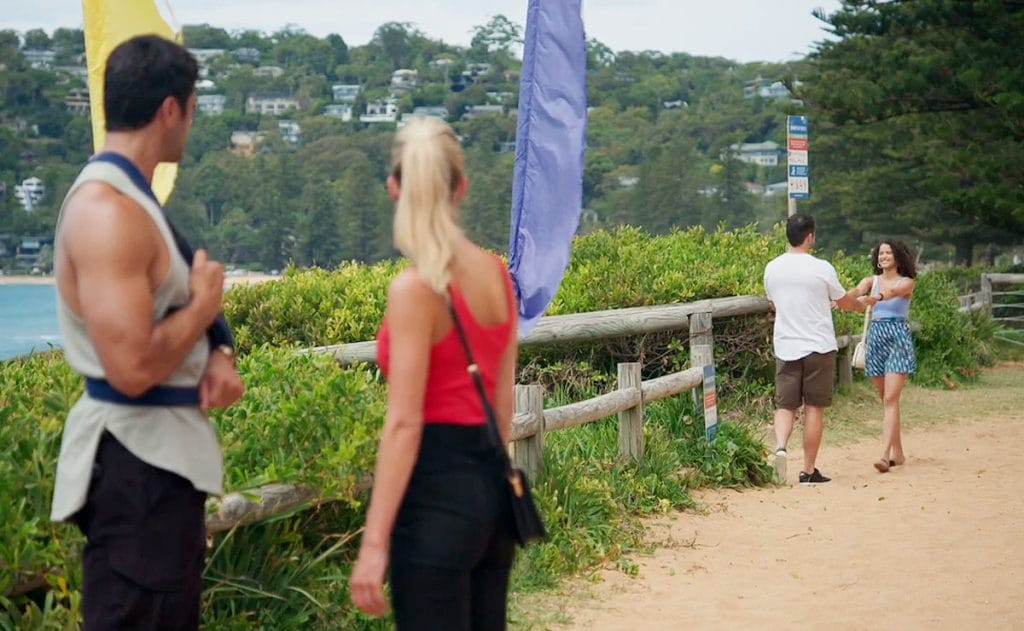 Tane could only say that her boyfriend was not who he seemed to be when Rose noticed the tension between her and Tex. It was enough to pique Rose's interest because online searches for Tex's name came up empty.
The following week, Rose's memories of Tane's words are still fresh, and the mystery deepens after finding out why Tex abruptly quit working at the campground. Tane is growing anxious because the job he had mentioned at the gym is due soon and Tex isn't returning Rose's calls.
Tex apologizes to Rose when he finally returns to Summer Bay and says that he's not used to anyone worrying about him.
Rose decides to check Tex's license plate as he departs after promising to meet her later in the day.
She discovers that Tex's real name is actually Leigh Wheeler, and he's a known bikie associate!
As a police officer, Rose confronts Tex and asks him if he only got involved with her on a dare because she can't be with someone like him. Tex admits that at first it did seem that way, but he really did fall for her.
Rose plays along when Tex uses all his charm by requesting that he give her some time to reflect. It will have to remain strictly private between them in the interim.
Rose arrives at the Parata residence and informs Tane that she is aware of the truth regarding Tex and is curious as to their current situation.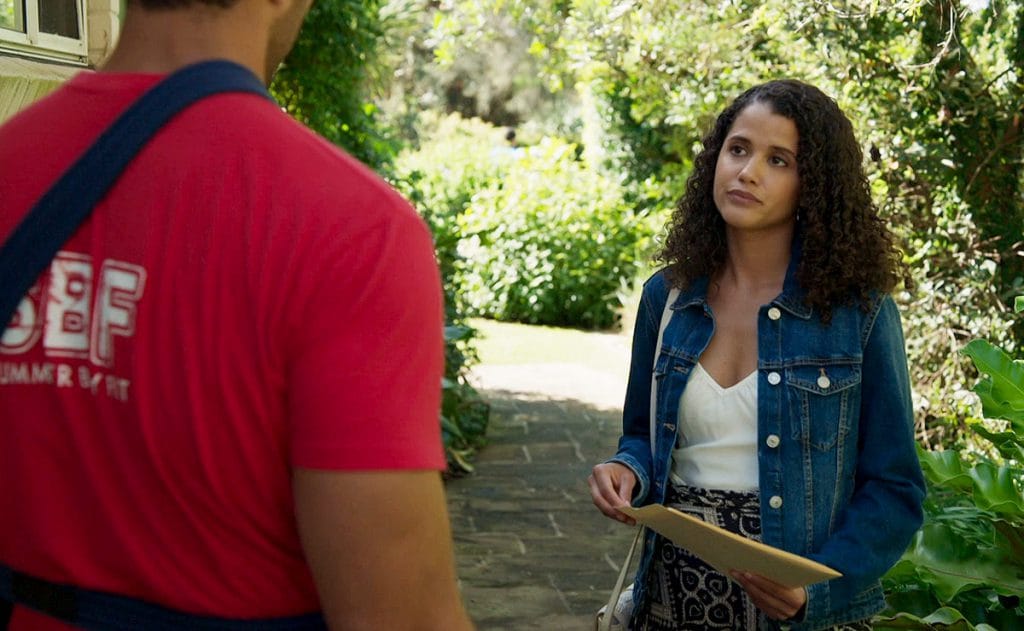 Tane decides to tell Rose what's going on against the Parata norm, but they are cut off by Tane's phone, which informs them that his new "employee" has arrived at the gym.
After being given the gym's bank account information, Genevieve creates a month's worth of new members to account for the sizeable amount of cash being deposited. Tex introduces Tane to Genevieve.
Tex reassures Tane that Genevieve is skilled in what she's doing despite Tane's certainty that it will appear suspicious.
Rose informs Tane that removing Chloe from the situation was the right move because Marty is dangerous and has been charged with kidnapping, gun possession, and attempted murder.
She also mentions that they can look up the bikies' headquarters using Tane's phone's location history.
There is no way Rose can guarantee Tane's safety, so she must inquire as to how far he will go to put things to an end.
"Whatever it takes," responds Tane. .
When Tane is brought inside by the bikie HQ's guards the following day, there is a commotion.
What a pleasant surprise, says Marty.
Where is Tane going?
Nik is upset that Tane appears to be complying with Tex's requests, especially after he broke up with Bella (Courtney Miller) to keep her safe.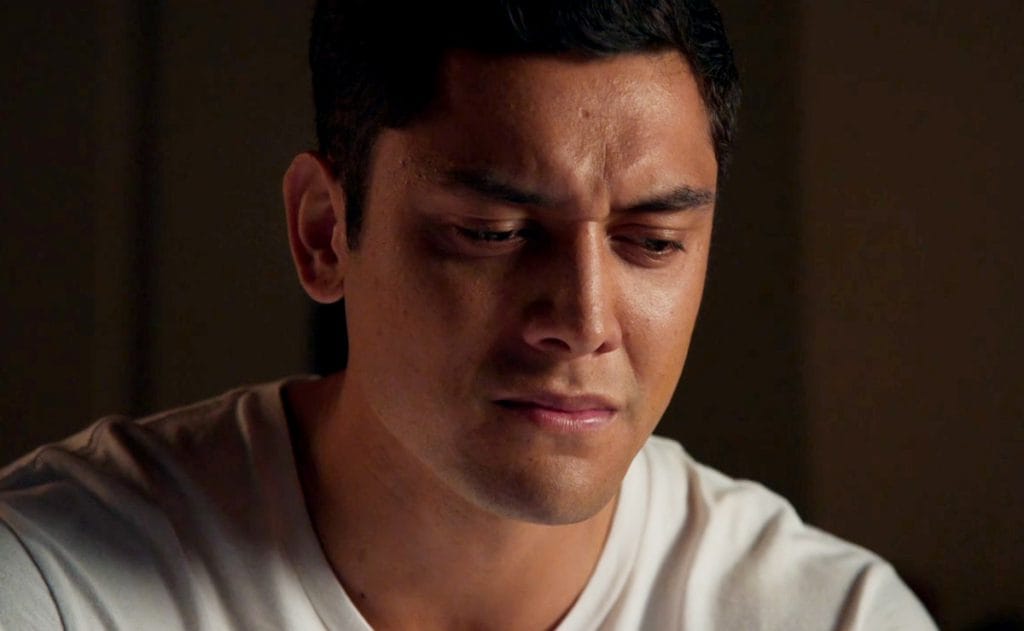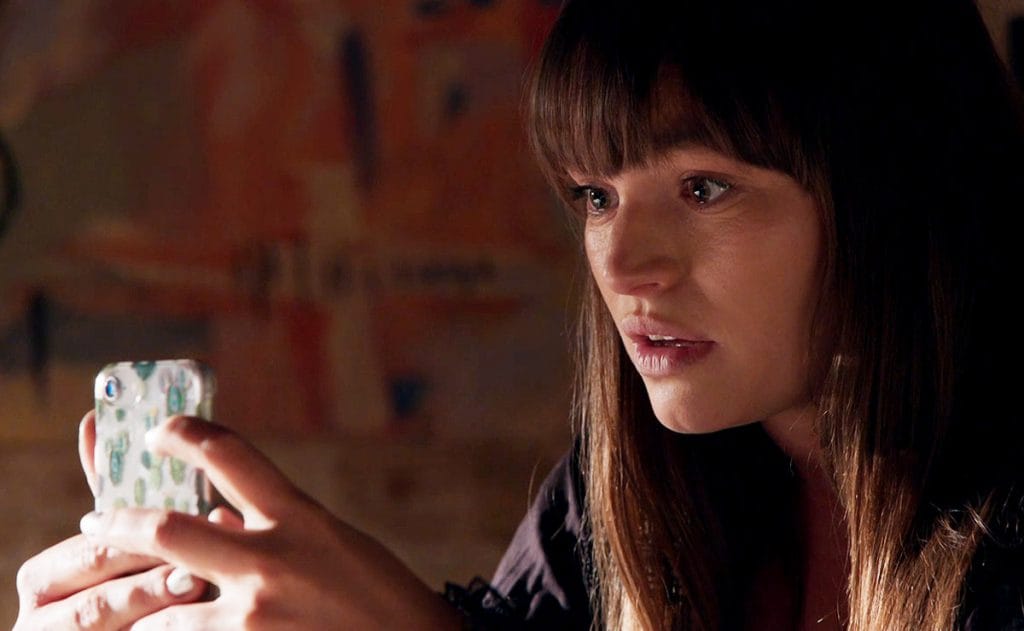 When Emily Weir's Mackenzie tells Dean (Patrick O'Connor) that she's spoken to Emmett (J.R. Reyne), Bella's coworker, she questions why Dean didn't inform her that Nik and Bella had broken up.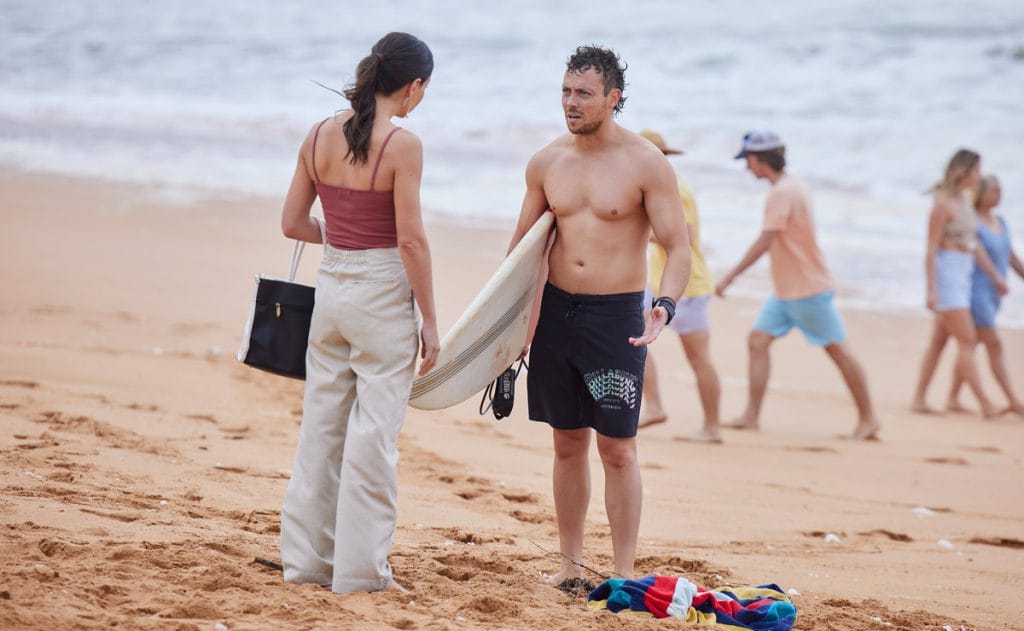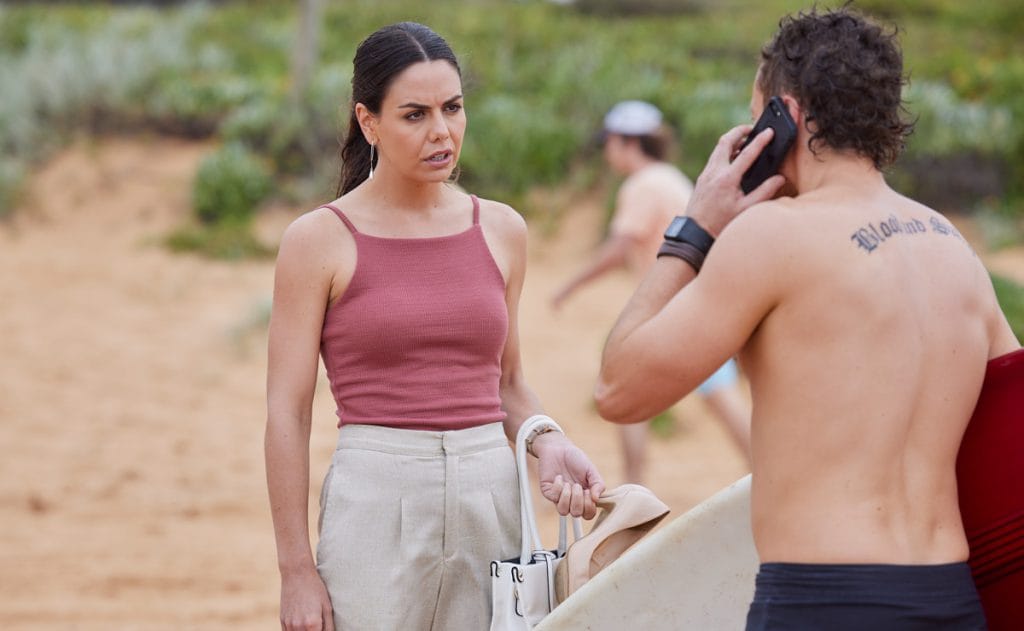 Dean learns about the development and is shocked. He then tries calling Bella in New York right away.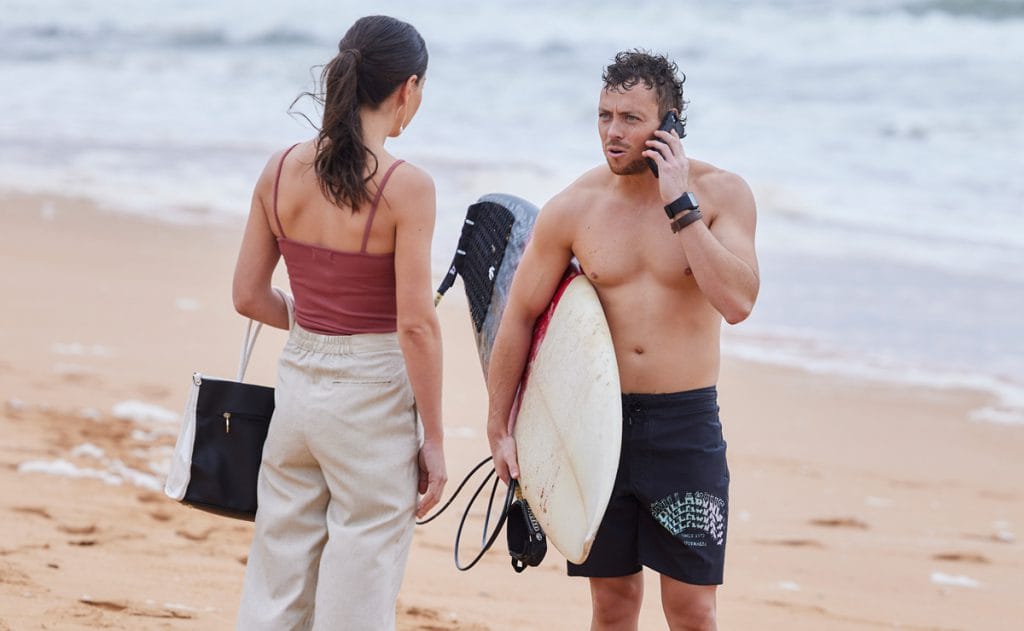 A defeated Nik isn't up for a debate when Dean goes up to the club to confront him because he already knows he's a piece of dirt. Nik seems to be as miserable as Bella, and Dean backs off, telling Mac that something is wrong.
When Flick learns the news from Mac, he is also taken aback. Flick has to play stupid in front of Mac, claiming that it must have just been the distance even though she immediately understands why Nik did it after being told the truth about the bikies.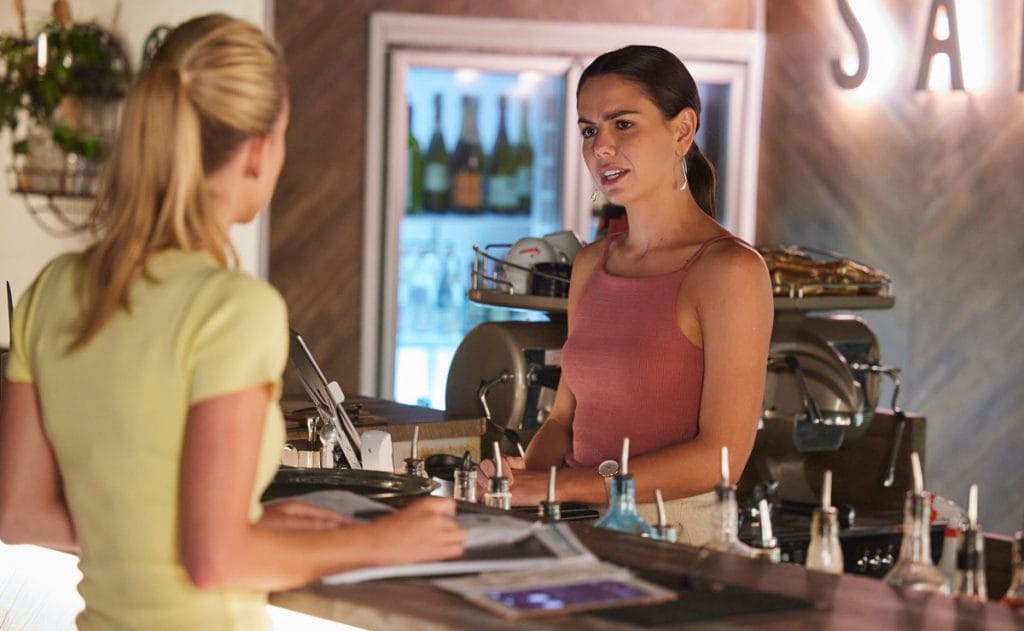 When Dean is finally able to speak with Nik, he switches tactics and politely inquires as to why he broke up with Bella.
Dean can see through Nik's excuse that he was just tired of her absence and is now even more miserable than before.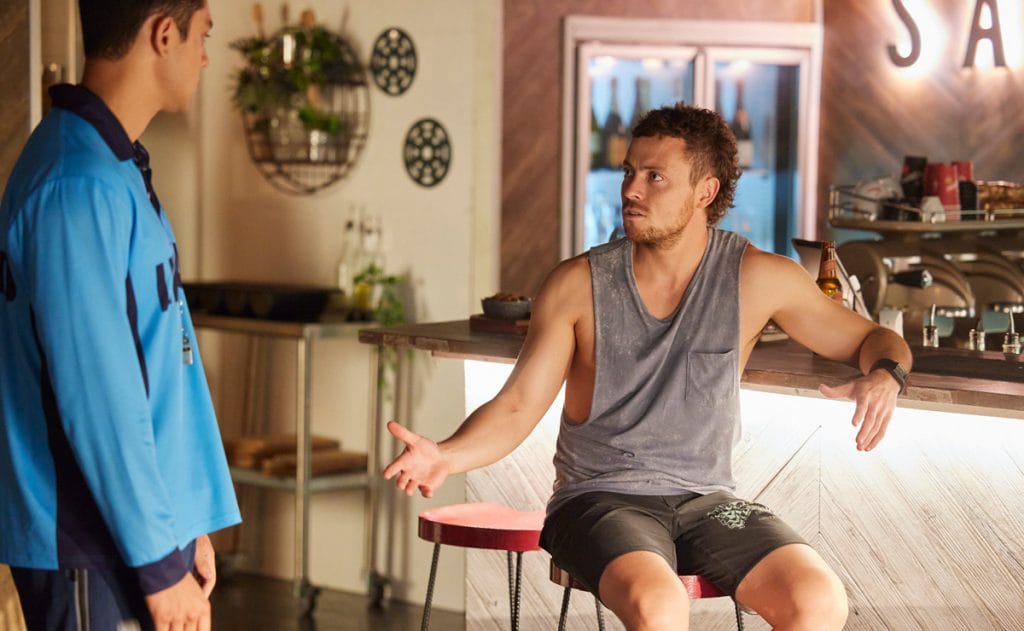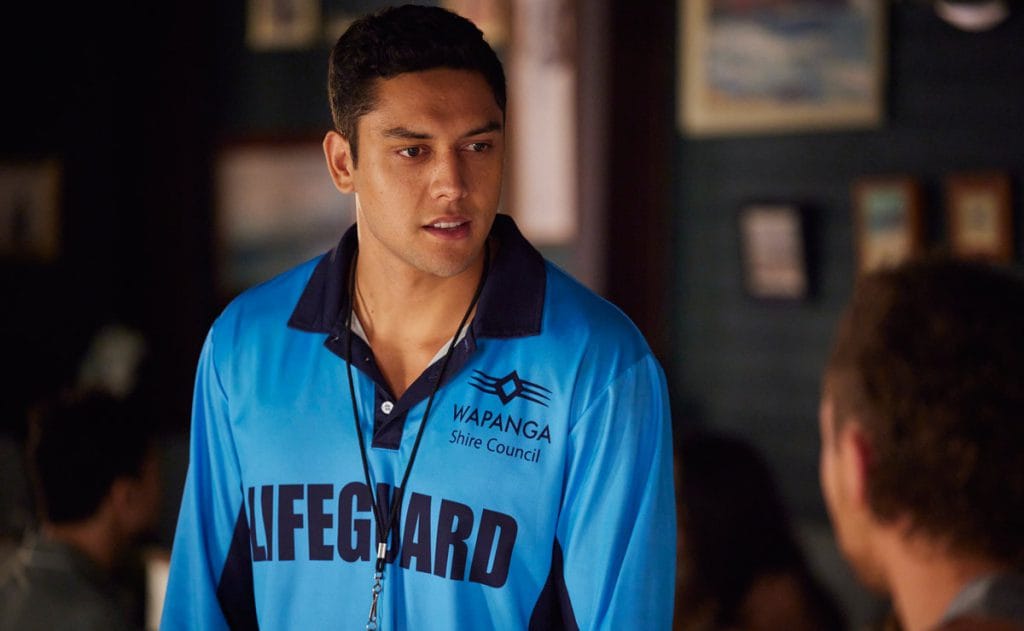 Dean is adamant that Nik and Bella can resolve their issues, but Nik isn't interested in hearing it.
When Dean finally gets a chance to talk to Bella, he lets Mac know how devastated she is. She was completely taken by surprise by Nik, who also declined to offer any sort of justification.
But Bella has also made the decision to remain in New York on a long-term basis now that she has no Nik to go back to.