Ziggy and Remi become trapped together on Home and Away the following week after being betrayed by a shady seller.
After the bikie incident, Tane and Nikau's reputations are at risk, and Cash finds it difficult to adjust after waking up from his coma.
The complete list of 10 significant events is provided here.
Ziggy's lies are uncovered by Justin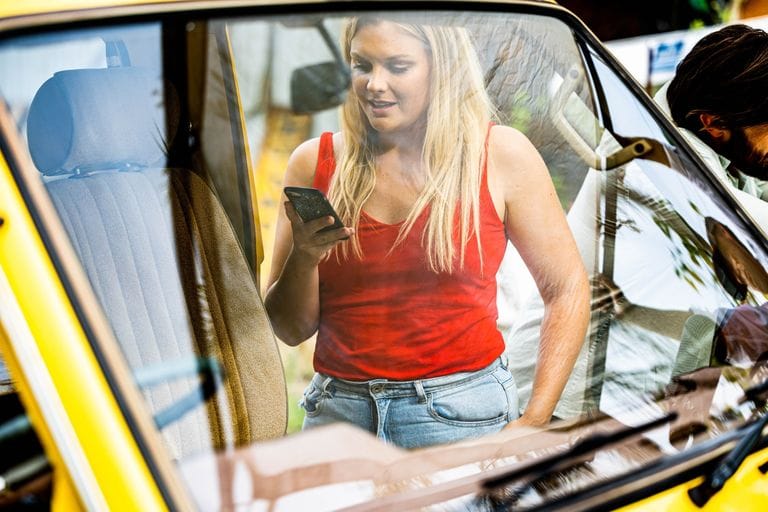 Ziggy informs Dean that she will be preoccupied with a client for the majority of the day before leaving to assist Remi in finding a van for the band. Later, when Dean runs into Justin and mentions this, Justin makes it clear that Ziggy isn't with a customer.
Dean is perplexed as to why Ziggy is making up information about her whereabouts, but he is unable to get any answers from Justin or Mac.
Ziggy and Remi are trapped together
While traveling home, Ziggy and Remi come to the realization that they were misled into buying the van. When Ziggy and Remi go back to the seller to confront him, he locks them in a shed and drives off in Ziggy's car.
There is no food or water with Ziggy and Remi. They face the terrifying possibility of not being found in time because no one knows where they are.
Dean searches for Ziggy
When Ziggy disappears for several hours without explanation, Dean worries about her. Finally, Mac explains how Ziggy assisted Remi in finding the van behind his back.
Dean searches for clues about Ziggy's whereabouts all night before discovering what he needs on her laptop. When Dean saves Ziggy and Remi in the shed, they are relieved. Remi, however, receives more than he anticipated when Dean strikes him for failing to defend Ziggy.
Roo is humiliated by Marilyn's help
A sheepish Marilyn admits to Roo after some prodding from Alf that she stole tabs from her tutoring poster to give the impression that she was very interested. Roo feels humiliated by Marilyn's treatment of her in this way.
Later, Roo apologizes to Marilyn for her poor response. Marilyn makes amends by giving Roo some fresh ideas for marketing her tutoring services.
Tane and Nikau hit the headlines
The local newspaper makes headlines about the biker gang drama after Tex is denied bail and placed on remand. Tane and Nikau are both given significant attention in the report because they were both detained with the bikies.
Tane and Nikau had to maintain the appearance that they were also in trouble with the law despite the fact that they were working undercover. This is done to prevent the biker gang from realizing Tane betrayed them.
Rose is concerned when she reads the reports because she thinks Tane and Nikau might be put on trial by the media even though they did nothing wrong.
Nikau's job comes under threat
Following the negative press coverage, Nikau finds out that the surf club committee is reviewing his job as a paid lifeguard. Rose cautions Nikau and Tane not to blow their cover despite the accusations made against them in public.
While John makes an effort to assist Nikau, there isn't much he can do in the absence of information about what transpired. Shortly thereafter, the committee decides to fire Nikau.
Tane takes the fall
Tane is devastated that Nikau is being fired despite having done nothing wrong. He makes the decision to accept full responsibility, telling John that Nikau simply showed up at the wrong time and that he was the one who got mixed up with the bikers.
Tane refuses to back down in the face of John's warnings that he risked losing the gym's lease if he took the fall this way.
Nikau is ecstatic to be permitted to keep his job as a result of Tane's sacrifice.
Cash faces upsetting revelations
When Cash emerges from his coma, he is upset to discover that Jasmine did not visit him in Summer Bay despite his life-or-death circumstance. The news that he killed gang leader Marty during the raid on the bikers alarms the Summer Bay police officer as well.
Cash is reluctant to confide in Felicity, but he opens up to Bree Cameron, the new doctor, about his feelings of guilt over having caused a man's death.
Cash's woes get worse
Cash begs Rose to tell him the whole truth about the police operation that killed Marty when she visits him at the hospital. Cash is having trouble recalling the specifics and gets upset when Rose appears to be withholding information.
When Bree steps in to suggest that Cash speak with a psychologist, he orders her to leave.
Justin comes to Theo's rescue again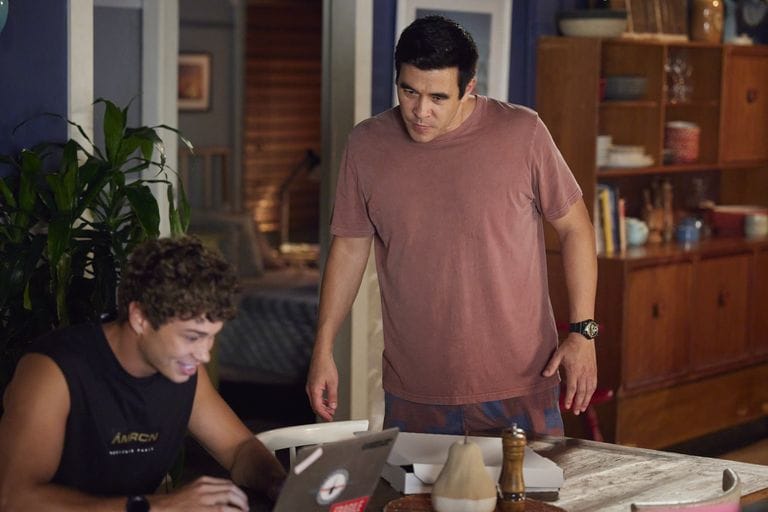 Leah is asked for permission by Justin to invest some of their joint savings in his company. Leah gives her approval without realizing that Justin intends to use the funds to purchase a new van for Lyrik.
When Theo learns that Justin saved the band, he is overjoyed, but Leah is less impressed because Justin lied to her. Leah doubts that the van's mention of Lyrik's sponsorship by Summer Bay Auto will have any discernible impact on the company, despite Justin's protests.