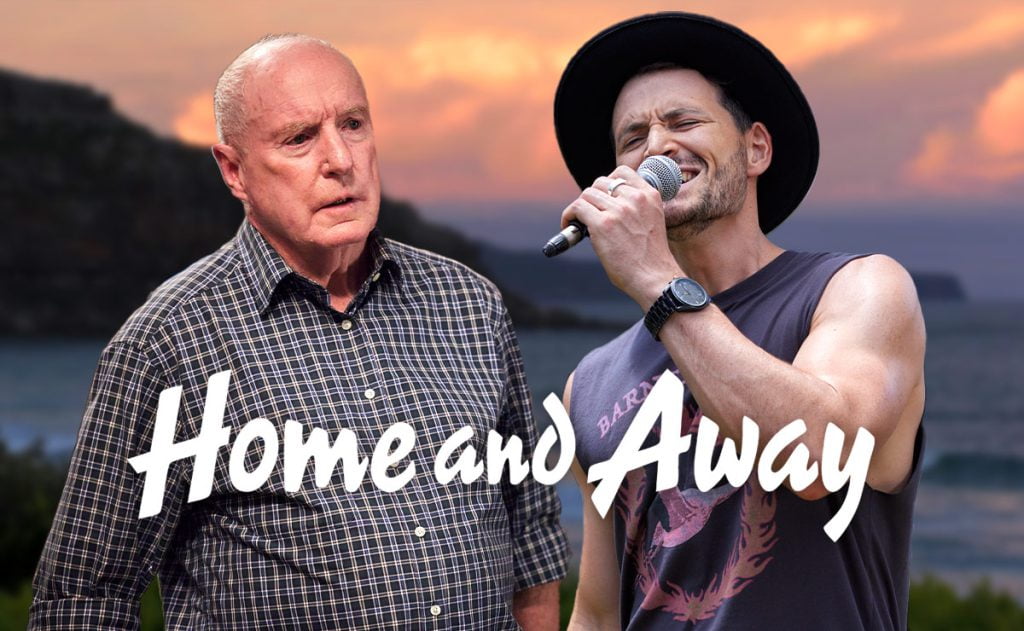 The upcoming episode of Home and Away in the UK will have Alf accepting that his future lies outside of Summer Bay while Bob's decision to leave town leaves Lyrik without a lead vocalist.
Owners of Salt Mackenzie (Emily Weir) and Felicity (Jacqui Purvis) are benefiting from their excellent relaunch last week, which included a performance by Lyrik, an old friend of Flick's, in the beachside eatery.
Although Mac was first hesitant to subject Salt's patrons to a live music night because she felt it didn't quite have the upscale feel they were striving for, Flick eventually won her over, and it's a good thing too. Mac is excited to report that business is booming and their post-event socials are getting started for Lyrik to return.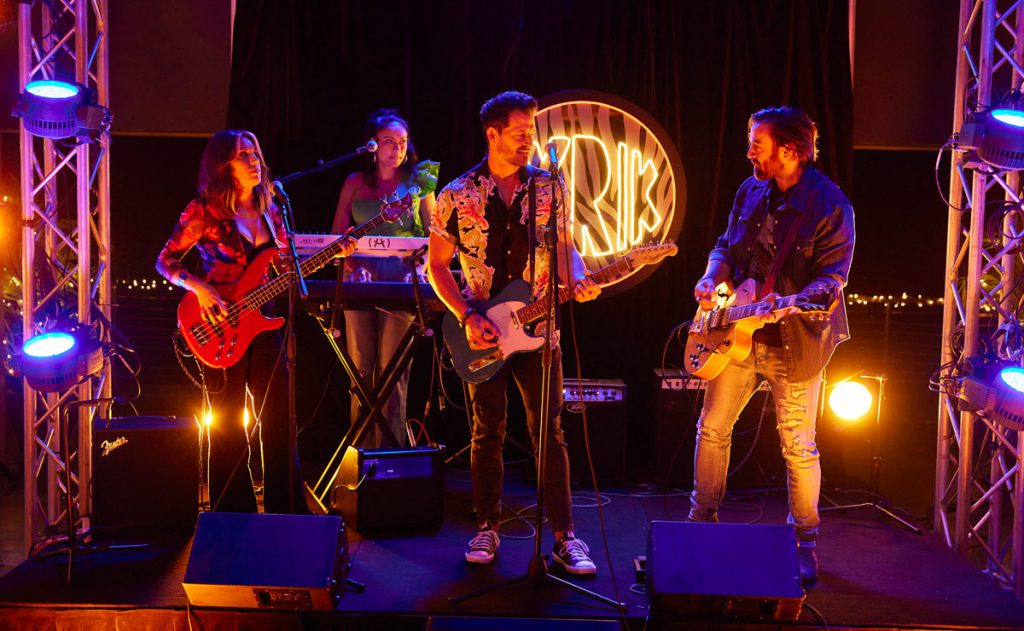 Flick informs Mac that Lyrik have already departed town due to other engagements, but Mac assures the band of a paid gig—possibly even a regular one.
Flick decides to ask because of Mac's dramatic turnaround and leaves some messages for Eden (Stephanie Panozzo).
Later that week, while Flick is crossing the street, a car approaches and someone inside wolf-whistles. Until she hears a familiar voice—Eden, the band is already back—Flick hesitates to turn around.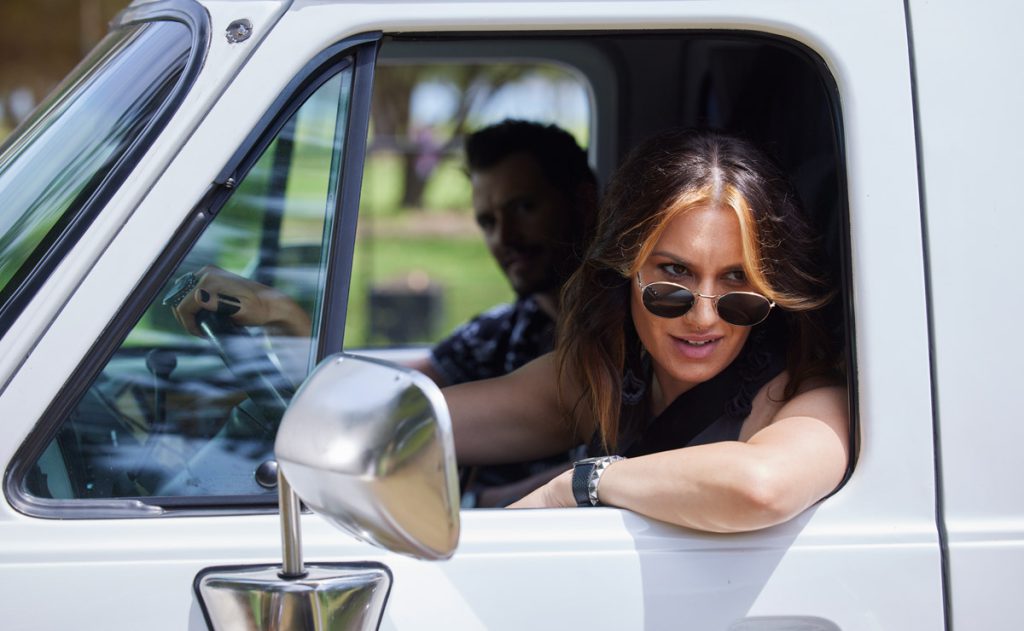 It doesn't take long before everyone is back at the Parata residence, as Eden anticipated they would do to see what all of Flick's messages were about.
When Flick offers the band a regular performance at Salt as part of Mac's business proposal, lead vocalist Bob (Rob Mallett) quickly rejects the notion with a resounding nay.
Bob is certain that they're done performing "pub gigs in backwater towns," and it took the band as a whole overruling him during a vote for him to play the first gig at Salt as a favor for Flick.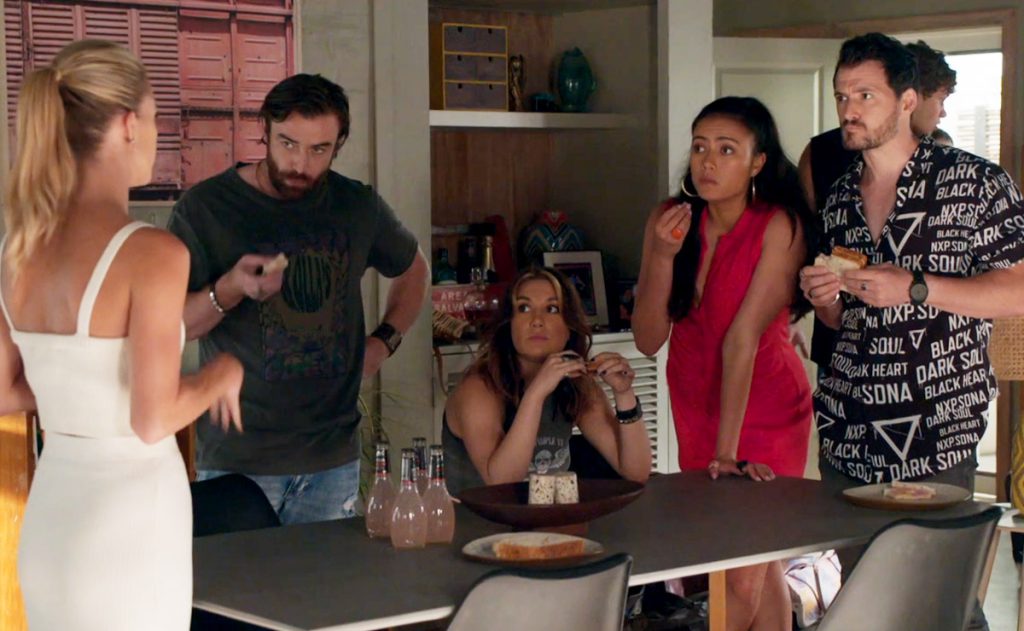 Eden and Remi (Adam Rowlands) are eager to accept the job because it will provide them some financial security, but Bob isn't willing to make a concession as Flick gives the band some alone time to chat. Again, Kirby (Angelina Thomson) must choose between siding with her boyfriend and the rest of the band when it comes to choosing her allegiances.
When Eden, Kirby, and Remi ask Flick if she can make Bob an offer he can't refuse, she suggests paying them twice as much as other venues are willing to pay them while also guaranteeing them a fortnightly gig, giving them plenty of time to look for other locations to perform at.
However, Bob's ego won't let his great dreams for the band be derailed by a regular performance, therefore it's still not good enough for him. Instead of trying to convince him otherwise, as Kirby is left to do, he advises that they part ways with Remi and Eden and go it alone. With his voice and Kirby's songwriting skills, there is no end to what they can accomplish; those two are just holding them back.
Bob informs Kirby that he is leaving the following morning and wants her to go with him after yet another failed band conversation in which he believes that Flick is nothing more than a hopped-up bartender who can't offer them anything useful.
Remi and Eden are shocked to see Bob packing up the van as dawn rises. Bob makes one more appeal to Kirby, warning her that she can never succeed with losers Remi and Eden.
Kirby makes a decision at last… She will remain.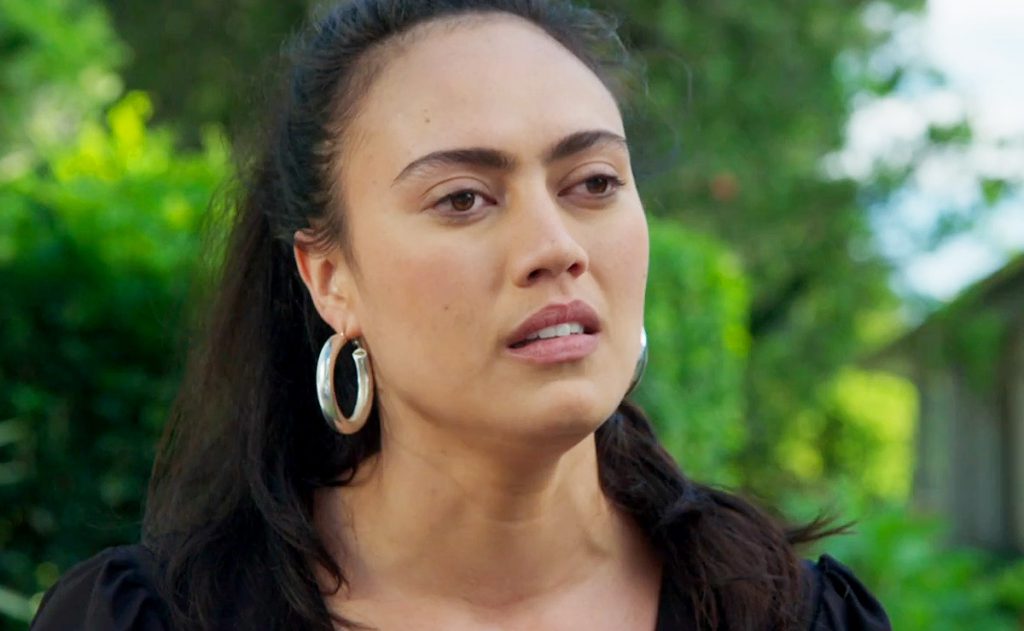 As Bob sped off in the van, he warned her she would regret it. Later, as Eden consoled Kirby, she admitted she hadn't been happy for a time.
The main problem for Lyrik is that they accepted Flick's kind offer, yet they need a lead singer.
After returning to Summer Bay last week, Alf (Ray Meagher) is in a foul temper elsewhere in the town, but no one can figure out why.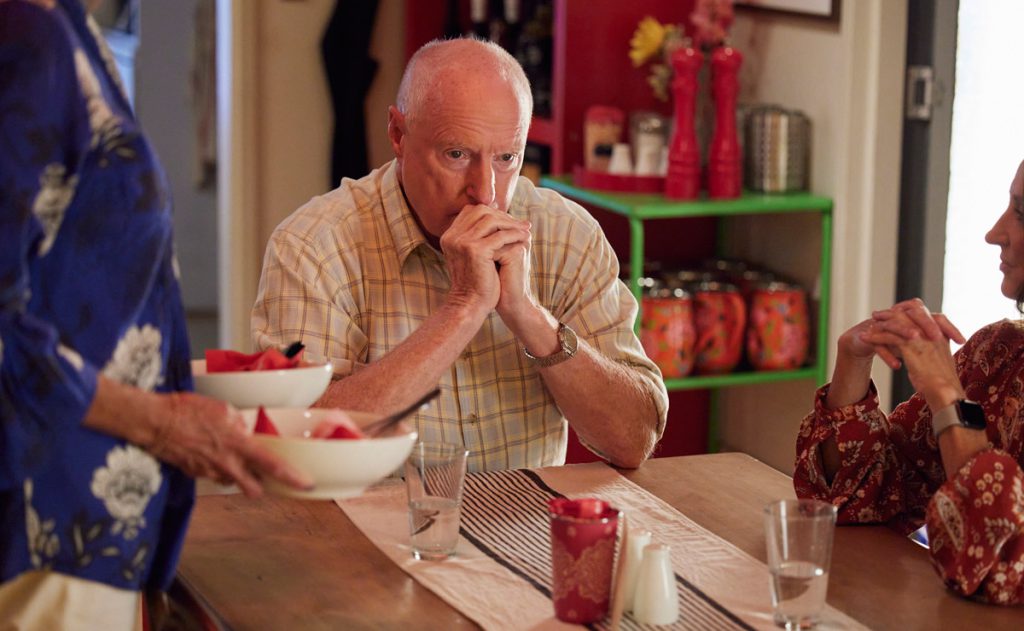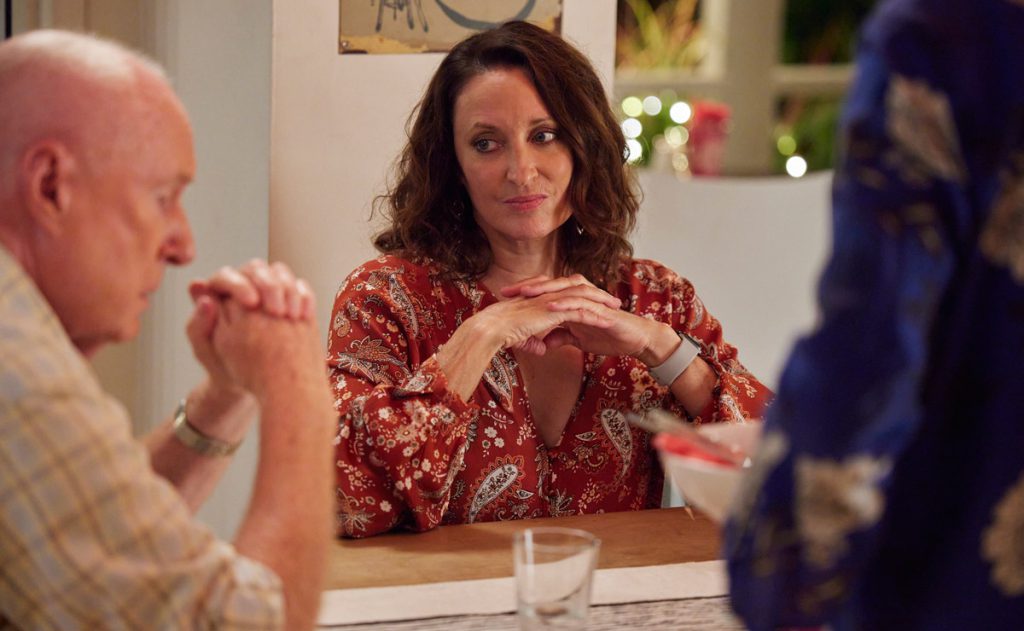 When Irene (Lynne McGranger) inquires as to when he'll be returning to visit his wife Martha (Belinda Giblin), who is currently recuperating at her Merimbula home, Alf responds curtly that he'll go when he's good and ready before hastily leaving.
The fact that Alf had come back for Nikau's (Kawakawa Fox-Reo) bravery award ceremony only for Nik to cancel last minute is something that Roo (Georgie Parker) and Irene believe he would have gotten over by now. They both believe that there is something else going on.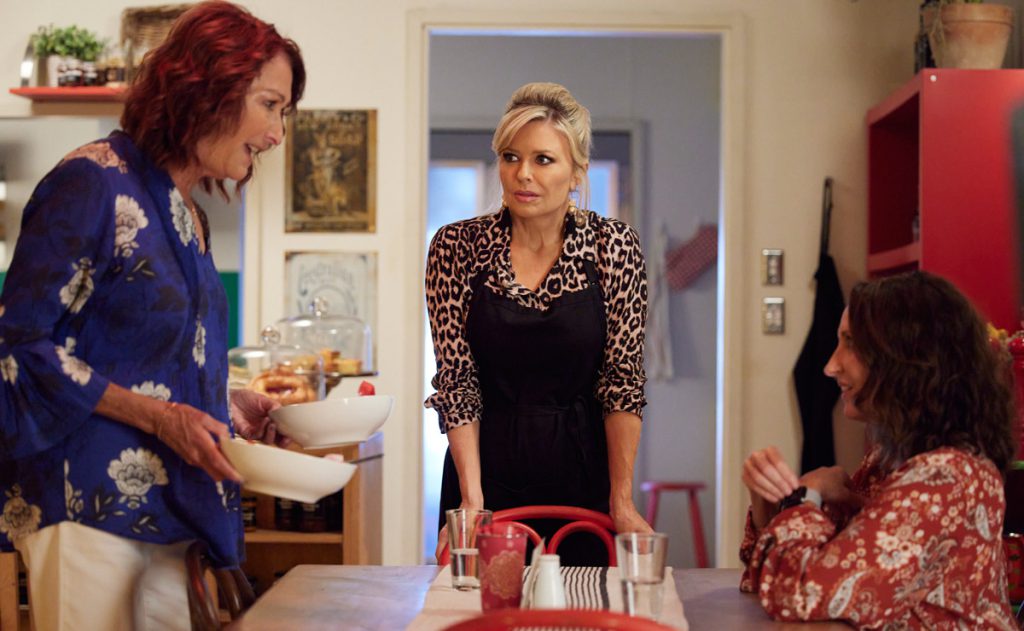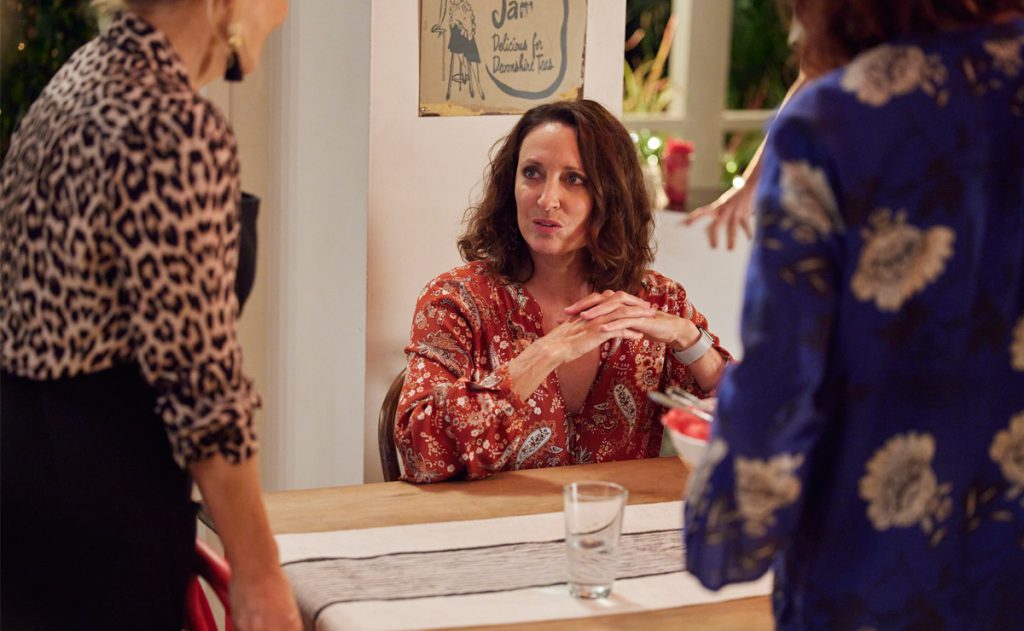 Alf is occupied looking over the surf club's books in the interim, much to the bewilderment of John (Shane Withington), who wonders why.
Alf calmly responds, "Because I'm the club president," as John caves.
Roo leaves Martha and comes back to Irene and Marilyn (Emily Symons) wearing a gloomy expression.
Later, when she runs across Alf again, she admits that she is aware of the situation's reality. What does Alf's decision to never return to Summer Bay entail now that Martha has made that decision?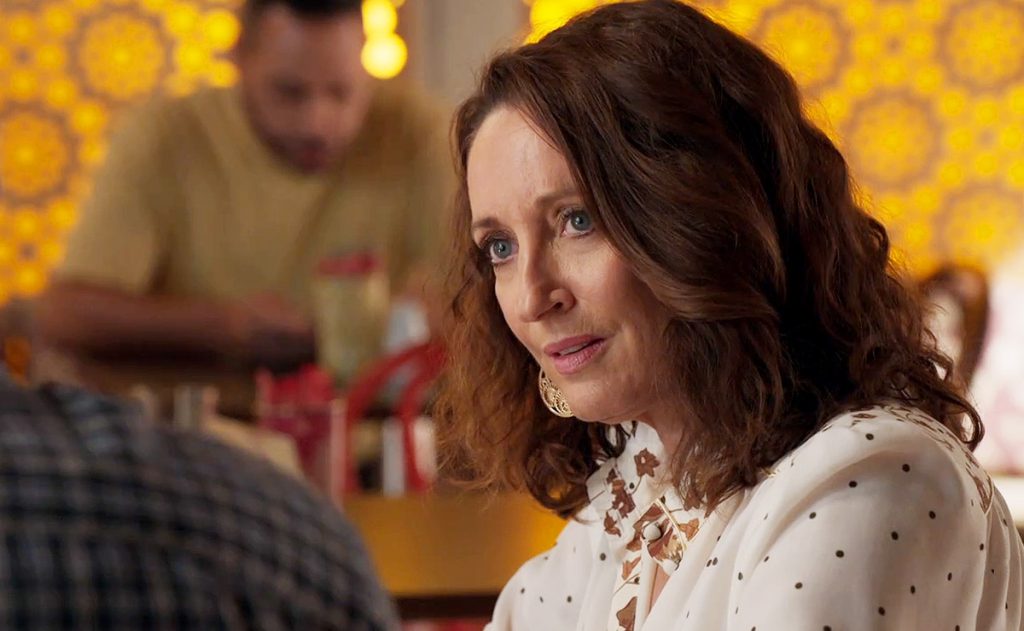 Alf doesn't want to discuss anything since he believes that everything will be resolved on its own.
Alf refuses to decide throughout the day, much to Roo's annoyance, despite her attempts to urge him to call Martha.
Finally, Alf opens up to Justin (James Stewart) when he offers him a beer at his house to take a break.
The fact that Martha is situated in Merimbula, her son Kieran (Rick Donald), has stepped up, and everything has worked out for her suggests that Alf has already made up his mind. How can Alf expect Martha to give up something that makes her feel her happiest?