Leah (Ada Nicodemou), who is leaving for Cyprus to meet VJ (Matthew Little) and his daughter to celebrate her birthday, has just bid Justin (James Stewart) farewell. Justin and Theo (Matt Evans) start their workday as normal by going to the garage.
But when Justin's daughter Ava (Annabel Wolfe) suddenly materialises in front of him, he experiences the trauma of his life.
She explains that since no one was home, she assumed he would be in the carport. What is she doing here, though, is Justin's more pressing query. Ava, who is now 16 years old, admits that after a fight with her mother, she boarded a bus to the Bay. Still in disbelief, Justin makes an urgent contact to Nina.
Ava's mother isn't happy that her daughter ran away, but she and Justin agree that she can remain in the Bay for a while. Ava is overjoyed, but Nina gave Justin more than the bare minimum. He inquires about her reasons for testing her mother's limits, such as the identity of the online boy she has been corresponding with.
When Theo and Kirby (Angelina Thomson) enter to defend Ava, Justin chooses to forego further in-depth questioning.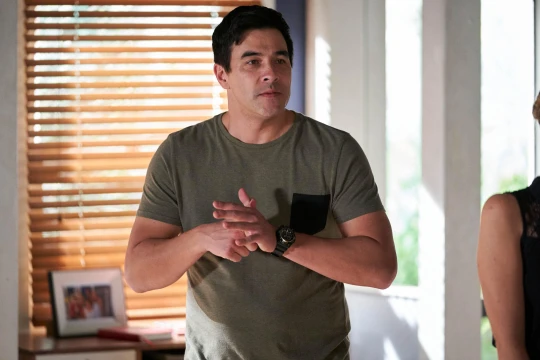 Additionally, they need to get ready for a performance. Ava requests a picture with the band because she is so excited to see the live performance in Salt. She smiles for the camera as she poses between Kirby and Theo, but it's obvious she only has eyes for Theo from the picture.
As the night progresses, Kirby's eyes begin to rise as she realises that Ava is quite the fangirl—and not just of Lyrik in general. She believes that Theo is the only member of the ensemble! In the meantime, Justin vents to Irene about how he no longer connects with his daughter. He has no idea that worse is yet to come.