In a recent Coronation Street episode, Jenny Connor (Sally Ann Matthews) is rushed to the hospital as a result of Glenda's (Jodie Prenger) negligent health and safety oversight.
Being the new girl at the bar is no justification for skipping out on that crucial safety training, as Glenda discovers when Jenny trips over a wet patch of the floor.
Literally.
After the mysterious "disappearance" of Leo (Joe Frost), Jenny is dressed to the nines for the first pub quiz.
Glenda is sprucing up her apron and cleaning up a spill by the bar in the meantime.
She ignores Tyrone's (Alan Halsall) advice to get a wet floor sign, which is a decision she will later come to regret. But will she?
Glenda quickly starts the quiz as Jenny is taken to the emergency room after falling, trading her Cinderella attire for the quiz host's stylish blazer.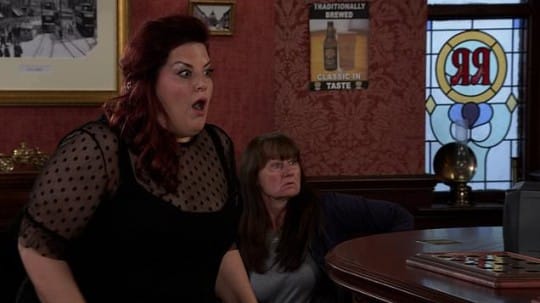 Was Jenny's accident solely the result of Glenda's carelessness, or did she have a nefarious takeover in mind?
The quiz comes first, then the bar.