Next week on EastEnders, it's Kat and Phil's wedding day, Alfie returns to Albert Square, and Frankie takes a stand against male harassment.
Here's a full collection of the 12 biggest moments coming up.
Kat faces last-minute wedding doubts
The big day for Kat and Phil arrives. But is Kat really ready to become the fifth Mrs. Mitchell after all the drama she has experienced with him?
Shirley, Phil's ex-fiancée, doesn't help matters by stirring the pot, and Kat begins to have second thoughts about her relationship with Phil.
Sharon is out to sabotage the wedding
Sharon, the fourth Mrs. Mitchell, is still skulking around in the shadows.
Sharon is clinging to the dream of reconciling with Phil despite Kat, her rival for his affections, warning her to keep her distance.
Sharon gives Phil an old picture of the two of them in the hopes that it will rekindle their once-dormant passion.
Alfie returns to Albert Square
When Kat's ex-husband Alfie unexpectedly shows up at the door, what will she do? Alfie tries to persuade Kat not to wed Phil because he disapproves of their relationship.
When Phil discovers Alfie with Kat, things could get violent. Remember that Alfie stole £30,000 from Phil, which is still a problem.
Mo has a new money-making scam
Mo returns to Albert Square on Kat's wedding day after making an unexpected return during Stacey's summer vacation last month.
But in keeping with tradition, Mo discovers a new way to make money and begins accepting wagers on whether the wedding will take place or not.
Rocky's wedding day disaster
Rocky, an automobile salesman, realizes his error after failing to order a wedding car for Kat and Phil's special day.
But where will Rocky turn to find a wedding car so quickly?
Freddie steals a car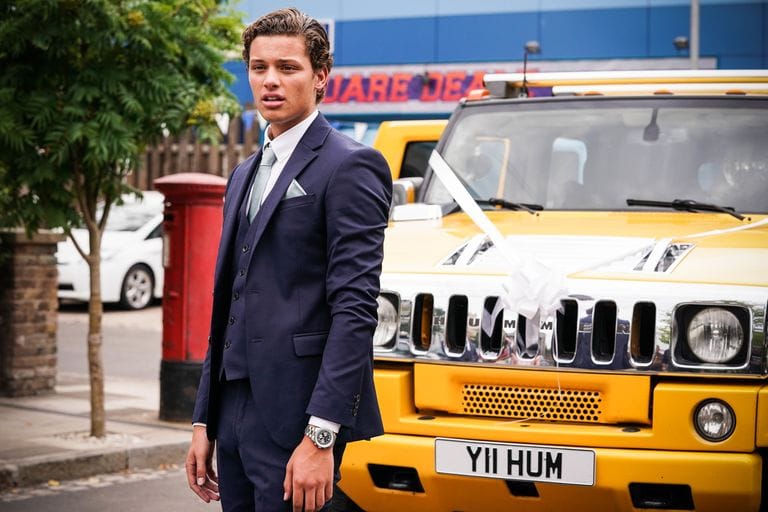 In order to help out his former stepdad Billy, Freddie decides to look for a wedding hat for Janet, Billy's daughter.
Sadly, Freddie's good deed also includes some car theft and unintentional kidnapping.
Frankie makes a police report
To persuade his daughter Frankie to report the man who harassed her during a night out to the police, Mick enlists the aid of both Lola and Ben.
Frankie ultimately consents to provide local cop Jack with a statement. But when Jack acknowledges that it will be challenging to secure a conviction, she is left dejected.
Bert and Ernie run away
Twins When their father Alfie heads back to his canal boat, Bert and Ernie sneak into his van because they are so happy to see him.
Kat risks missing her own wedding to go and resolve the family conflict with Alfie because Bert and Ernie are adamant about staying with Alfie.
Sharon, Kathy and Shirley reminisce about Phil
At The Vic, Sharon, Kathy, and Shirley—ex-wives—celebrate Phil's separately.
They raise a glass in celebration of splitting up with Phil, but Sharon is surprised to learn that Kat will not be attending the event. It appears that Sharon still hasn't decided whether she wants to move on without her ex-husband.
Frankie takes a stand against toxic men
When Frankie sees teenagers Nugget and Denzel harassing schoolgirl Amy once more, she is determined to take action despite feeling helpless about her own situation.
How will she respond?
Dotty sleeps with Finlay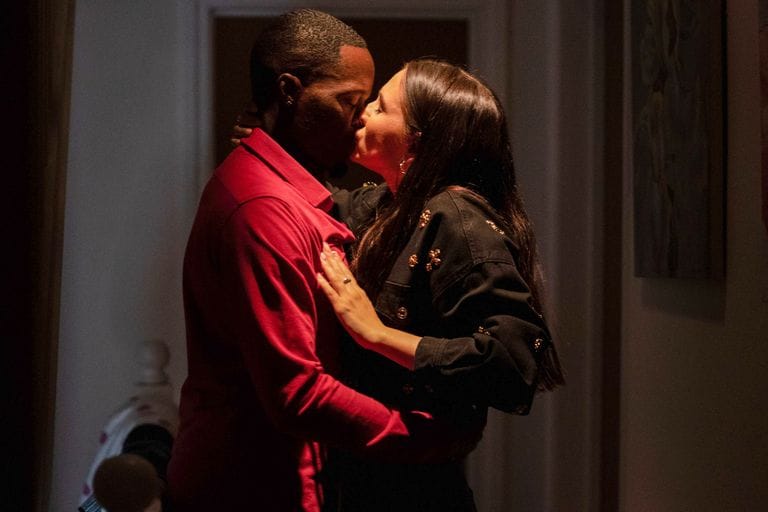 When Vinny observes Dotty and Finlay having a drink together, he becomes envious.
Vinny, who is irate, snaps and punches Finlay. But Vinny is unaware he has driven Dotty even further away, and she jumps into bed with Finlay.
Will Kat leave Phil at the altar?
They either will or won't.
At the church, loved ones are waiting for Kat and Phil's wedding to start. However, it doesn't look good if the bride-to-be is nowhere to be found. Will the ceremony take place as planned, or will Alfie and Sharon succeed in their goal and ruin the special occasion?